The Unthinkable Nothing
November 8, 2011
Lost in oblivion. . . Some might say, but no, that's just a little to cliché. The words to explain are scattered, unreachable in my all-too-screwed-up brain. They flash by in a whirlwind, too fast for the human eye, and the only ones before me are: confusion. . . awkward confusion at that, mindlessness, a constant weary sleep, no desire, no inspiration, and finally. . . nothing.
"Nothing!" My mind tells me. Nothing of what? Is my life one bottomless black hole. . . of nothing? Am I seriously, a damsel in distress, crying out for the prince to save me. . . from Nothing! What is this? What kind of world is this that I, one so well-thought-of by many, am lost in NOTHING!
To reach out in one's life and feel, honest to goodness, nothing, is purely unthinkable, and yet, I, of course I, am the one that is able to find this utter nothingness in life. How deeply depressing can I be, or maybe, not depressed, but simply insane? Could I be insane? Who's to say but myself, scatter-brained as I am. No other could understand this mindless muttering of thoughts that belongs to only me, especially when I can't even begin to understand it myself. It's quite incomprehensible in every manner. Yet, I have somehow found the incomprehensible state. What luck! I tend to be good at finding the feelings that nobody finds: short-termed hate (about a minute long), jealousy of oneself, confusion of what I want, and last of all, a feeling of nothing. When will the insanity end, if ever?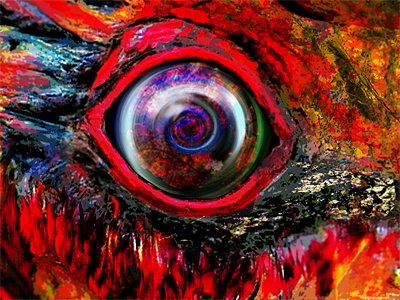 © Tom M., Philadelphia, PA