here in New York
November 14, 2011
It's a cold late December in New York. My house is on the corner of 1st and 2nd near Broadway. I live with two other people in this beautiful town. Seems peachy ha? Well It was, until I became broke in this town and homeless. The pretty lights did inspire me, and Wall Street got the best of me. The two other people I live with are also homeless. Our house consists of 5 boxes and 3 blankets. It's not easy, but we get by.

I remember one exceptionally cold day; I was doing the routine, asking for change. New Yorkers are nice most of the time and will spare some, but there are others who are not so nice. This one man dressed nice, looking important was walking my way. I thought "surly this man would have at least a buck or two." Well it happened to be that he did have a buck, almost a million of them. "Why don't you get up and work for a living you bum!" He screamed at my face. "I did, and it was more important than you will ever know. But just like you are now, I was mean and greedy with my money, and it all fell." I said back to him in shame. He walked off as soon as I was done finishing my sentence.

Three years later I built myself up. Today I am one of the ten richest people on earth. I don't have a huge house. I live simply. I also own twelve soup kitchens in this great state. I donate almost all of my time to the homeless, because I was there once. One day as we routinely served lunch I noticed this man. The same man I saw dressed all nice and fancy, off to his million dollar job. But this time, he wasn't nicely dressed. He looked like all the other homeless. His long coat was tattered, his shoes falling off of his feet. And He was skinny, almost the same look that Scrooge would have worn except for the hat. He walked into the line for the bread. As soon as he got his meal he picked out a spot, all alone. I decided to go pay him a visit. I sat down in front of him. He didn't look up. With a small voice he spoke, "So now I am the bum, and you are the one with the important job. Oh how stupid could I have been?" I didn't feel anger. I didn't feel sympathy, but compassion. I knew where this man stood. I knew what has been through. I didn't say a word to this man, I just stood up, went over to the bread, picked out a piece, and brought it back to his table and laid it down on his tray.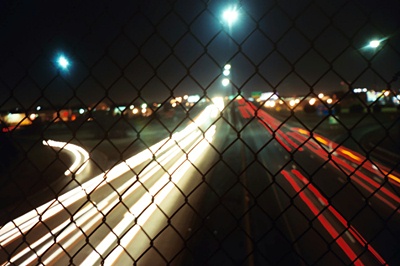 © Jordan L., Wichita, KS