My Death
November 7, 2011
There's no such thing as a peaceful death.
My friend died in his sleep. He said it was the worst thing ever. It's not like he just didn't wake up; he couldn't wake up. He felt his lungs close up, his heart decelerate. He tried to keep himself alive, but his body didn't respond. Just like this other friend of mine. He died in a plane crash. He didn't feel he was on a roller coaster; he felt he was falling into the pit holes of he**. He could feel his eyes coming out, his seatbelt sinking into his stomach, his brain compressing against his skull. He said it was awful.
My death was awful.
I drowned. I was a great swimmer though. Water was my second home. I used to love surfing, but this one day, I just wasn't feeling it. I was with my friends at the beach; they insisted, and so I joined. The waves were beautiful that day. The sun was up, the sand was white, and the sea was clear of sharks, but not of outcroppings. You'd think I died from a head concussion, but that's just too simple and obvious.
My death was slow.
It lasted about five seconds. The waves rolled in; the sun was dying out. The nightfall enveloped the horizon. I could no longer see anything, but it was much more pleasant that way. I didn't get lost in the sea by accident. I felt the need to explore, even though there was nothing for me to discover. I lay on my board and swam inwards. The water was cooler; I could feel my heart beat faster, as to heat me up. I tried to stop it once in a while, but it didn't respond.
The stars were up, and so was I.
The darkness embraced my loneliness and kept me company. I wasn't alone. It's not like I felt spirits around me; I just wasn't alone. Maybe it was the sharks, or maybe just the sky of stars, but it didn't really matter.
Nothing mattered.
The sea was silent. The water was alive, but it was black. I dipped my feet in; it was frozen. Chills ran up through my spine; I dove in. The coldness permeated my bones. I let myself sink. The ice infesting my lungs; the ocean embracing my whole. I was being born again.
Don't open the window.
That brisk wind felt like a slap straight on your face.
That was me by the way.
Please stop.
I know you said you wanted to die, but, have I not made myself clear? I mean, no death is easeful. Jumping out through that window will not end things for you. Just look at me, I'm talking to you right now. And yesterday, I spoke with my mom. She's alive. So please, Will, just sit back down and keep on reading. It's not all that long, and besides, I think it could help.
It felt like heaven. I was alone in the sea of blackness while the last bit of air escaped from my lungs. My eyes were closed. I didn't want to face death. But what was death? I had not thought about it until now. Would I suffer? Would I go to he**? Would it be fast? How much longer was I to rest amongst this emptiness?
My death hurt.
I felt the frozen water rip my insides apart. My lungs burst, and my heart developed a life of its own. I felt my ears swell up due to the water pressure. My brain stung. I could feel my veins clumping, as if they knew what was going on and expected me to do something. But should I have done something? Was the pain above the water less than the one I felt beneath?
Yet I never knew.
As I tried to go up my foot stuck to something. I wasn't sure what it was, but it felt cold. I thought it was the hand of my brother, but he was dead. My mind was not functioning properly anymore. The pain intensified with every second, until moments later, it stopped.
I was alone.
I was sitting on the floor of a white, empty room, with nothing to view, nothing to do. That was death. Just a blank room filled with emptiness. No fun, no liberation, no forgetting. The walls were filled with images of water, of my corpse, and of my family. What had I done?
All I felt was regret.
I gave up my dreadful life to suffer more. I could no longer fix my mistakes; I could no longer try to forget them. I was stuck in that empty room for eternity.
Is that really what you want Will? Do you want to remember just this day? Always? Do you want to see the faces of the people you loved when they saw your body in pieces at the front door of your house? Do you want to end your life forever? Do you want to bind yourself to this fate?
Think about it, is it worth it? Is it worth giving up years of enjoyment and redemption for two second of liberation? Is it worth it to be left alone more than to be unwillingly loved? Is it better to think about nothing other than your death for the rest of eternity?
I'll leave it to you to decide.
But I beg you, please don't join me. Not yet.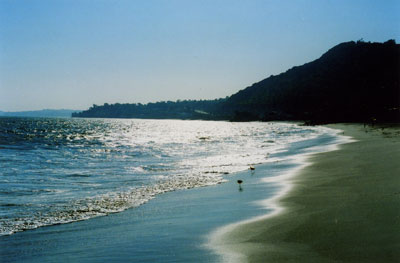 © Adam L., Washington, DC