Black Ice
November 7, 2011
One beautiful morning Ichi awoke to see Crow standing next to her. She got up and asked him how long he was there but he did not say a word.As soon as she left for work Crow decided to find himself a job.His luck was always bad because of his background history. He was a criminal,stealing, not showing up for Court, and worst of all he was a murderer.
As Ichi was at work she was rather ill because she didn't have enough money for food.So while at work she ended up fainting. the other workers called the ambulance. when Ichi woke she thought she died and went to hell because she saw a handsome Gothic man who was actually the doctor. The only reason she was in hell was because the doctor was wearing black instead of white.He was the most amazing thing that she saw.Crow suddenly busted in trying to figure out what happened to her.
Looking deep into the doctors big bright eyes and asked him
"what's your name doc,"
crow looked at the doctor nervously.
doctor"my name is Riu,"
Ichi"when you get off ... will you...um..."
"yes I'll pick you up later."
After waiting a few hours Riu called ichi asking if she new any one who could take care of his brother.she automatically said crow could. Riu finally arrived at Ichi's house his brother standing by his side. They knocked on the door to see Crow answer it. Rius brother sama was a little scared to see him but still brave. Soon they left and Riu took Ichi to an amazing restaurant where they had some Asian cuisine. Meanwhile back at Ichi's house Sama and Crow where eating and Sama asking crow many questions Crow didn't have time to answer any of the questions.
Riu, Ichi, Sama, and Crow all met up together to know more about each other. They noticed they all have one thing the same they all need a job.
Ichi a beautiful goth. Riu an amazing doctor. Crow a silent, mysterious man. Finally, sama a curious little brother. who all want the same dream, to have a job.
A few months later they were all talking about music they liked
Riu"To tell you the truth I have played the guiter a couple of years,"
sama"I used to play the base,"
Ichi"crow plays drums" Crow nodded "and i sing" continued Ichi. Riu turned on the radio hearing that a famous band manager that goes by the name of rain. That is when they disited to form there own band named Black Ice.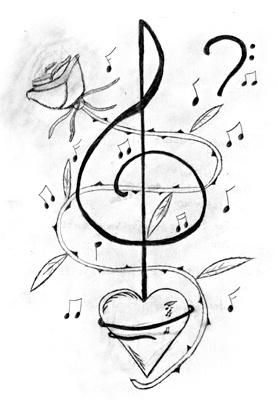 © Whitney S., Philadelphia, PA