At the Dinner le
MAG
He watched her eyes while she carefully cut her piece ofbread into 16 equal pieces. She moved half the pieces to one side of the plateand began to rip the other eight into even smaller pieces, occasionally stuffingone into her mouth, chewing until it was gone.

He really wanted to saysomething, but how could he? She was his sister, but their relationship haddeteriorated since he went away to college. He had thought this dinner would be agood opportunity for them to repair their severed relationship, but he hadn'tbeen prepared for the thin girl who used to be his sister. "So, does thattaste good?" he asked, offering a smile.

"No," she answeredcoldly.

"Oh." It had tasted good to him. As he took anotherpiece of bread he asked, "So, how is school these days, I mean, without yourbig brother there?"

"Fine." She continued to rip herbread.

"Do you think you'll come up to visit me atschool?"

"Possibly."

"Well, I'll be lookingforward to it." He sipped his drink and slumped back in his chair.It was hopeless.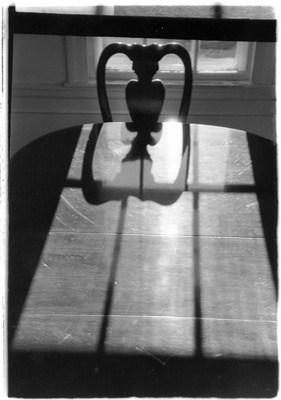 © Ben Q., Marblehead, MA