Lovers Chemistry
October 25, 2011
The bell rang, signaling for first period to begin.
"Coming in late from a meeting" was written on the door. "Take your seats. Be back soon."
The period was half over - still no Mr. Starr. The goody-goods of the class were concerned. They wandered to his conjoined office. The door was locked, the room, dark. They could not see inside. The only light they saw was the faint glow of the blue power button of his computer.
There was a strong stench of chemicals in the air near the office.
"Mr. Starr must have been working on our next lab, and went to get the supplies to clean up," said Lauren confidently.
Miss Beckett entered the room, like always at 7:44. She went to his office, perplexed when she heard Mr. Starr had not shown up to class. "Well that is odd, I'll text him."
She sent the text as she walked to his office. Miss Beckett walked up to the door. She smelled the acid. She may be a math teacher but she knew the smell of something chemically wrong. Mr. Starr gave her a key so she could always visit; slowly opening the door, a billow of chemical smoke filled the class room.
She walked into the office. Mr. Starr was slumped over his desk, body limp. Miss Beckett screamed! "Jeff! Jeff my love, speak to me!" she started to sob as she held his hands in hers. Nothing, the students scattered. Through her tears, there was an unfinished email on his computer. "Patti, I love you with all my heart, all these years and my wife never knew. I tried to divorce her last night, and it didn't end well. Love, Jeff."
Miss Beckett looked up and saw a feminine shadow drop a beaker and laugh.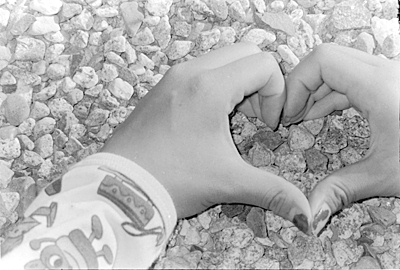 © Caitlin T., Marblehead, MA