I Looked Up To The Sky And Guess What I Saw
October 18, 2011
I stepped out into the frog storm.
The frogs fell from the dark velvet sky pounding the ground with vicious magnitude.
They clobber my head as I ran for my life.
The falling frogs threatened my very soul, just like a safe being shot at my face from ten feet away.

The falling frogs fleet for fifteen fractions of the forth division of the futtock in the fifteenth floor of my basement.
I ran and ran and ran and fled somewhat delicately.
I dived for the door that would save me from my Froggy fate.
Racing through my membrane the frogs take control of what I feel.

Apparently I feel obligated to strip naked and run through a bus stop screaming "THE GOVERMENTS GOTS MY BABY" then to start sucking on a parking meter as the surrounding pedestrians marvel at my manly parts that I broadcast oh so openly.

I didn't though.

I was able to horde of the frogs with my own will of survival. I look towards the sky and shout "YOU ARE NOT MY MAKER, I WILL MEET MY MAKER WHEN I WANT TO, PLUS I PROMISED HIM A BROWNIE AND I DO NOT HAVE A BROWNIE NOR ARE THERE ANY BROWNIES NEAR ME" then I felt something tug at my coat.
A frog is there. His eyes glimmer evilly as he extends his green rubbery arm towards me. Within his grasp is a chocolaty treat. His star stabs my earlobes with a lighting force, my eyes widen with fear, my insides freeze, and my manly parts become less manly…I won't go into specifics.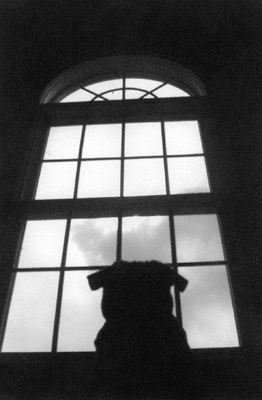 © Joe F., Milford, CT