Finished
October 16, 2011
Here I am. Trapped in the same place I was last month, still in love with you. I'm trying to talk to you, just to see if there's any way that I can even call you just my friend. But, as seems to be normal now, all we do is fight. You keep asking me.






"Why am I the bad guy?"
You say it over and over again, as if you were a neglected record skipping in the same spot in a song, over and over again. I'm trying to show to you that you're not the bad guy. I'm screaming it, at the top of my lungs, but it's useless. It is as if you can't hear a single word I am saying, as if what I say doesn't even matter anymore. I throw my one last defense for myself to you. It's something I haven't told anyone, because I'm scared of what my friends will think.






"I still love you."
I say, crying while I do so. But again, you only ask the same question over and over again. In retaliation in this pointless battle, I still pour my heart and soul out to you; everything that is my being. What I am, who I am, how I feel and what I see. I share this all with you, but you still won't listen. What I am saying is pointless, but I still don't get that.
You finally say something else, besides your question. You tell me you're not lying to me, that you've never lied to me ever. But I'm beginning to see the light at last and I know you're lying to me. I say nothing, but I know you are. Your actions speak louder than your words ever have. Especially the words I can only see. Since you find it fitting to lie to me, I lie back. I say I believe you still, but I don't. I'm past you now.
It seems clearer to me now, I really don't matter. What I say doesn't even matter. I still try to fight for who I am and what I'm saying to you, but this fight is pointless. Once you establish that you have no intentions to say anything more, I know the battle is over and I know where I need to go now. I'm finished with you. I'm finished with you and all your problems. Go figure everything out for yourself. Make your own mistakes and don't look back. I'm not going to be there anymore. I'm not your girl to throw around anymore. I'm more than that and I'm going to make my life the best. And my life, without you for now, really will be the best.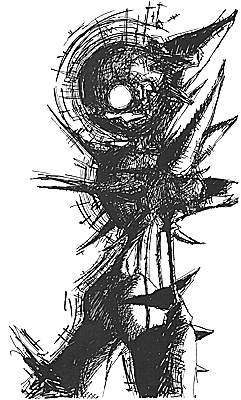 © Tag H., Galesburg, IL