Avery's Way
October 2, 2011
It's almost time to for the show to start, so of course all the bands have already made it and are setting up. Avery is helping set up with her band mates, but it's pretty hard to concentrate because she's getting really nervous. She's only done a few shows before. The venue is just a small place, really. It's a pretty nice place though. Avery is ready to do this. It's not like this is something completely new; she's done this before.
Everything's all set up and ready, and the people are already starting to line up at the door. All the band and tech people get backstage so everyone can come in. Avery's band is the second band to play, so she has to wait nervously backstage. She can see and hear all the people out there enjoying the show. It's all very loud, but she's so used to it by now. It's also pretty dark out on the floor, but the stage is brightly lit up. Since the first set won't be that long, Avery and her band will be going on soon. She tells her self not to be nervous and just get up there and do what she loves.
They all get on stage and start getting ready to play. Avery feels a little self-conscious, like always to be front and center to the audience, but she just tries to ignore those feelings. It's so bright on stage, but dark on the floor, making everyone just look like a large faceless crowd. They've only been through one set so far, but the place already has a smell that you'd get just walking past a men's locker room. Avery thinks this must be a pretty worked up crowd. She keeps the mic on the stand while she walks around stage quietly warming up some more. She can hear the rest of her band mates tuning their instruments. The quiet sound, then the loud warm up played to make sure everything will sound good to the audience. And then, just as soon as they got up there, it's time to start their set. Here goes nothing.
Avery grabs the mic; she's never really been one to keep it actually on the stand. That's just not something she does; this is a rock concert after all. She gives a look to each of her friends, up there on stage with her, ready to do what they love. Then the set begins. Avery is holding her mic, and singing her heart out. The nervousness she felt backstage is completely gone; she forgets why she even felt self-conscious up here. She moves smoothly everywhere around the stage, jumping, singing, and whatever else she feels like doing. She feels like this is what she's meant to do. Avery feels so free up here; it's like she's unstoppable. She knows in her heart that she'll never get tired of this. The feeling up here that's so unexplainable. She can hear the singing and enjoyment of everyone in the audience. She can see some of them in the front, their arms raised in the air toward her. She grabs people's hands, singing to each and every person out there. There's an energy running through that place that she could never explain to anyone without them having experienced it as well. If someone's ever felt that rush of excitement, the adrenaline rushing through their veins, then they'll know what she feels. She wished everyone could feel this way, doing what they love, and loving every minute of it.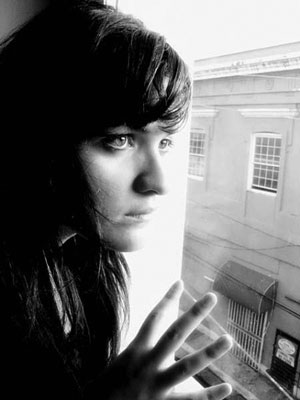 © Eveliz V., Bayamon, Puerto Rico