What is Reality
September 3, 2011
This world of ours is full of love, hate, kindness, distrust. Everything we believe, everything we know, is 'set in stone' I like to believe that isn't true. If all you need to do, to see past our reality, and find a new one, is to look with your whole heart and soul, I can do it. If there was one person meant to see what couldn't be seen by anyone else, that would be me. Most people are content with their dull lives, school, work, family. It is considered ideal. Others who aren't content with just that are extreme sports enthusiasts. They are getting closer to my, ideal life, but not there just yet.

What I want, what I know is out there, is another reality. Call me crazy, I can handle it. Outcast me, I crave it. I don't need what you call The ideal life. A place where nothing grand can happen without explanation. I still have my reality. A place of mystery, where nothing could be explained in just words. A place where you know with your heart what happened, or is happening is because it must. Without fear, sadness, pain.

Even if I alone know of it, I would choose it over everything. If you are willing to join me, look past those things you once held so dear, forget the urgency of work, money, bills. Just see with your heart and soul the world that is, yet is not and you will find yourself, The ideal reality.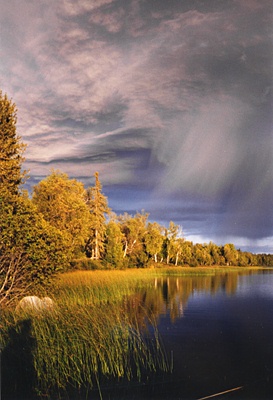 © Dustin B., Nikiski, AK