A Pool of Blood
August 9, 2011
No one hears us.

All I do is stare out of the greasy windows in a classroom and wonder why I'm here. No one cares about what happens to me. I faintly hear a teacher's voice drone on and on in the monochrome background while I wonder about what great things there are outside. I'll never get to see them. I'll never get to even glimpse the possibility of something more than this life.

The world never seems to care about kids like me. Kids who go to schools that are danger zones. I could get shot one day and no one would scream. No one would let the world know. Fights continue, but no person tries to intervene. I watch my fellow peers die all around me. Die on the inside, die on the outside. When will it ever end? Who's there to help us?

I live in a city that never sleeps. A city that doesn't take care of its citizens. I live in a world where I don't feel safe. It is a place where I will never amount to anything because I go to a school where children die before they're ready to leave this earth. I want something more than this rundown life I lead. I want to be someone that matters so that I can help my people leave this place permanently.

They tell you when you're young that you need to go to school. But how am I supposed to want to go when I don't feel safe there? I've seen other kids go to better schools and feel comfortable. Something has to change. Because I can't stand to live this way anymore. The problems we face seem to continue forever. A pool of blood that never ceases to flow.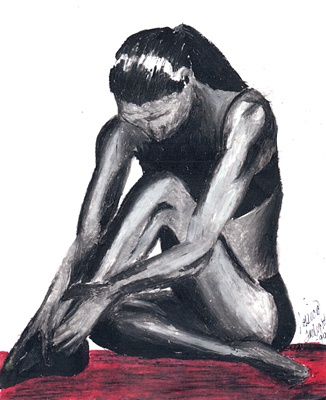 © Jessie Y., Ahwahnee, CA