Senioritis
June 3, 2011
Senioritis
Symptoms
?
A lack of desire to finish homework
?
Glazed over eyes while listening to lectures
?
Excessive lethargy
?
The excessive desire to hang out with friends
?
The feeling of being trapped in a very small space
Pathology

Senioritis is a virus that sweeps through the student body in a rampaging fever. The first symptoms can be seen taking hold sometime before winter break when the temperature is dropping and the realization sets in that there are only a few months before the long awaited graduation finally happens.
After winter break Senioritis begins to rapidly mutate into a sort of 'cabin fever' in which those infected find it difficult to pay attention in class, notes become an incomprehensible cipher, and, instead of studying, students go out for coffee simply to remove themselves from the confinements of school and homework. At this point it is still possible to avoid the largest consequences of Senioritis, but quick action is essential. Upon entering the spring months, those poor infected souls begin to quickly lose ground against this vicious disease and treatment becomes much more difficult. Many high school seniors are turning 18, and the call of legal adulthood is strong. Age paired with slightly warmer weather and the fast approaching end of the year make a near fatal combination for student's grades. Homework lies undone, books unread, and projects uncompleted.
Transmission

Senioritis is spread by word of mouth as friends talk to friends about plans for college and the final summer before "real life" must begin. In the recent age of technology the spread of Senioritis is nearly unstoppable and is nearing epidemic proportions.
Prevalence of Senioritis

Senioritis, sadly, affects nearly 100% of all seniors no matter what kind of school they attend. In recent studies cases have been reported in children as young as eighth grade and are only spreading down through the school systems from there.
Prognosis

Students infected with this devastating virus have a 100% physical recovery rate but more often than not grades and academic standing do not recover from the ravaging fires of this horrendous disease. Some seniors even find themselves having to take summer school classes as a result. This can all be prevented or reversed with quick diagnosis and equally quick treatment.


Treatment

The treatments for Senioritis are harsh and leave many a teen feeling angry, picked on, and mistreated, but it is at this stage that treatment is crucial. These treatments include:
?
Filling out scholarship applications based on grades
?
Reading about colleges and their standards
?
Regular exercise
?
Healthy balanced diet
?
Ten hours of sleep nightly
?
Isolation from technology
?
Isolation from peers outside of school
?
The emptying of the student's room of everything only to be replaced upon the earning of higher grades.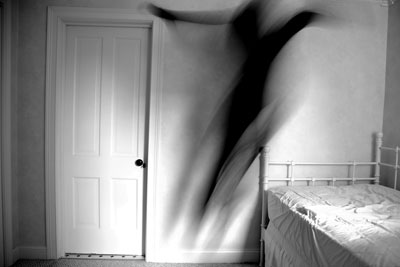 © Sarah M., Blairsville, PA