Halloween
July 12, 2011
Most think of halloween as a fun,crazzy holiday.A time too dress up as a monster or something cute and sweet! Its time for kids to go door to door collecting candy.But to others, It's much,much more.
These people are unique.They know that vampires, warlocks and magical beings walk upon us in this world. A bat isn't just a scarry deacoration but a symbol. A symbol od night and mayhem.
The bright golden moon lights the pitch black midnight sky, now you know theirs trouble somewere. Now you know halloween is much more then a silly holliday.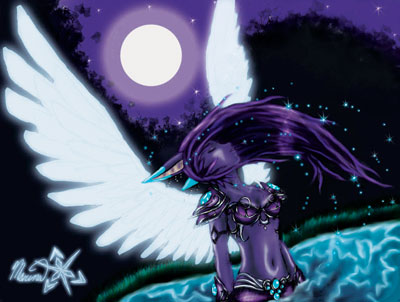 © Kelly K., Fort Collins, CO