A Perfect Nightmare - How My Ideal Vacation Went Awry
July 3, 2011
Three years. Three years of meticulous planning put into one idyllic vacation. The location was Costa Rica and the overall cost for plane tickets and hotel fees was $8,360. We also saved up $1,000 for tourist attractions and souvenirs. A hefty price to pay, but surely worth it in the long run.
The first day of packing was stressful to say the least. Everyone pulled the suitcases out of the attic, just to discover a colony of termites had made the deteriorating canvas a second home. A trip to the mall was inevitable, and the overall expense came to $526. This unexpected shopping excursion dropped our Costa Rica fund to $474.
On the day of the trip, much to our dismay, the flight was delayed for six hours. The younger of my kids who was turning one in a month (Julian) cried almost the entire time. I wasn't sure if this was a bad sign for our pending flight. To entertain the two kids, I bought him an electronic helicopter to play around with for the hours to come. The only outcome of that was an extra $30 spent. The crying finally ceased as we boarded the plane.
Much to everyone's relief, my older son Simon didn't have air sickness as we had feared, but did make a spectacle of himself when he kicked the flight attendant. The reason was that she wouldn't let him have champagne like some of the other passengers. After all, he's only five.
We got off the plane after 5 hours. I did some quick calculations and, to my dismay, figured that we had only $444 left in our Costa Rica fund. We took a cab to the hotel and payed for the 6 nights we were staying. Immediately after we finished paying, we visited our room. Simon started violently coughing and gagging. Apparently, after he was rushed to the hospital, he was allergic to the flowers kept in a vase in our hotel room. After a little arranging with the manager, any remnants of the plants was removed and the room safe for Simon to stay in.
With only $194 left because of the expensive hospital bill, we decided to be frugal with our remaining money and not go to any popular tourist traps. We mostly just stayed around the hotel and visited the aviary. That also had its drawbacks, for Julian tried on several occasions to eat bird droppings off some of the vegetation. Soon, the six nights were over and it was time to head home. I was grateful that nothing bad happened on the return flight, but overall, the vacation plans had gone wrong in every way possible. I have officially resigned from vacation planning duties. I can only hope that our family trip to New York next year isn't as disastrous as this year's expedition.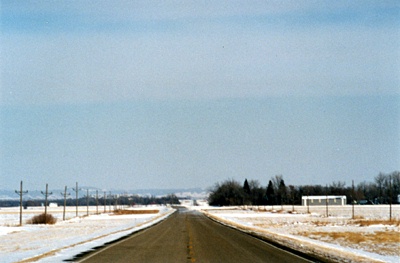 © Cole D., Willow City, NC