My Walden: Zion National Park
May 29, 2011
I stepped into the creek and must have simultaneously stepped into my imagination, where a far off world unlike any I had ever seen took place. The landscape painted with oranges, reds, and yellows swabbed away my worries. The views contrasting colors heightened the contrast between this majestic new place and the stress of reality. Man always has to escape their life at least once to clear their head and decide what is important to them, I am no different.
I have found this special place and even returned in hopes of cleansing my mind and remembering the few things in life that are truly important. Zion's name is synonymous with a heavenly paradise and it easily lives up to that honor. With awe, I absorbed each majestic view I encountered, and always had a picturesque sight to rest my eyes upon. Nothing could compare to the tranquility that overcame me each time I entered the park. Each movement of the sun casted changing radiant hues from the cliff walls and a new stunning view, nothing else could possibly compare to its magnificence.
After accomplishing some of its many hikes, I feel like I have unlimited opportunities and can reach the same point of success just as I did at the end of the hike. Returning to a realistic frame of mind of consequences feels unrealistic, nothing matters there, and life just seems to slow down. I am able to be joyfully carefree and immensely creative as I trot down the trails and assimilate all of the beauty surrounding me.
I envy the native animals who are able to spend all of their entire life in this picturesque park and become one with its serenity. Unlike areas in the city, I would never tire of taking a walk along the same path, as long as it was in Zion.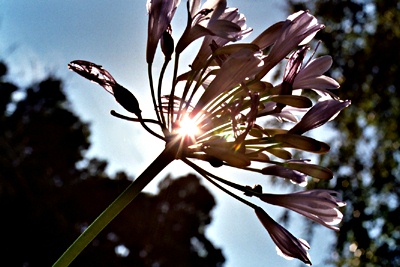 © Brandon W., Redwood City, CA