Death of a Wilkins
June 7, 2011
Joann Phil was having trouble grading her students' assignments. The torment lingered in her mind like a splinter. It came from a student by the name of Wilkins. He was tall, had short brown hair, always carried a guitar, and had an evil grin that had a disturbing resemblance to a vampire. He was new to the class, but there was an ancient and terrible air about him, older than the school itself. It contained centuries of undeniable cunning and malice. He spent his days ruining every class rule in every way possible, yet in such a way that it was legal and Joann couldn't correct him. Joann tried to organize her thoughts, but she couldn't handle the torture of the black, deranged spirit of the Wilkins. She only succeeded in snapping off the splinter in her brain, and pushing the head in deeper. With a sudden odd smile on her face, she went to bed.

Joann found that the next day went by easily, even with all of her students asking her why she looked tired, why her brown hair was untidily kept, and shooting spitballs around the classroom. When the bell finally rang, and Wilkins finished his evil activities for that day, and everybody else left, Joann approached Wilkins.

"Can I help you Mrs. Phil?" asked Wilkins rather innocently.

"Yes. I need you to- BLAAAAHHH!!" Joann's insanity took control. She wrapped her fingers around his neck. She had little time, so she stashed the body into a quesadilla maker.

The next day, her alternate mind seized the memories of the homicide and laid dormant in her mind. She didn't remember a thing. "Okay everybody, today is quesadilla literary term Tuesday." Everyone enjoyed quesadillas. She didn't remember a thing. She lived happily ever after.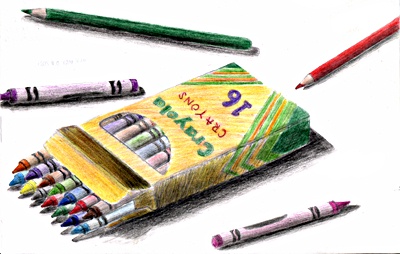 © Dana H., Wichita Falls, TX