dear diary
May 26, 2011
Dear journal:
"Hello its me again *sniff* Have you ever wondered how it feels to live in a place full of nightmares? A place full of h*ll and abuse? Here I am in fear for what happened today. Here I am, under the loud busy bridge writing as I look at the beautiful stars. I can feel the wind blow though my hair as the cars pass. Here I am crying for what happened today and how terrible my life is. No one around me gives a crap about what I go through everyday, not even my friends, because all they care about is shopping, fashion, drugs, and sex and all the other bad stuff that teenagers do when they're a teenager They don't see how my life is. They don't know how much fear I go though everyday. They don't know how scary is if you just step one foot outside my house. Well, its scary, nothing in my life is free. Everything feels like a living nightmare

Well I can't step out side my house when there is violence always happing every day. I can't go to school when there is so much going around my neighborhood. I can't walk down that street "that street" it's not a kind of street that everyone dream to have, a perfect house. People are sweet and nice to each other and having those perfect rich gardens that some people really want it's the kind of street that looks like it is from the movie. Living in a neighborhood full of garbage you see cats and dogs wandering around for food because they are hungry. That street is scary and frightening. It's a street full of gangs. Every day you hear shooting, see people selling drugs. It's not a street you would wish to live in. It's a street full of living nightmares. Every day I walk there are these people always outside their house and they stare at you in a creepy way, which is scary. Well anyway, today I saw a 25-year-old woman get shot right in front of my eyes. That lady was not just a lady. That lady was my auntie, my auntie Ashley; she has brownish hair and some purple highlights on her bangs. She was not just a lady she was the lady who raised me. The lady who took me away from my parents when I got abused. The lady who wiped my tears when I was in fear. The lady who woke up every morning to take me to school because my parents are f***in' lazy to get their butt up and take me to school, she takes me to school because of the violence around my neighborhood, And my parents are too lazy to take me to school so she's the one who takes me. Today was the last day for her to be here on earth. It was the last day to see her, to see her face, to hear her voice, to hear her say "mi'ja bien. To see her smile

*Boom*Boom* When I heard those two gunshot I did not know what to say, all I remember was tears flowing down my face. I remember her dropping down so slowly to the hard solid ground with blood dripping down her stomach she was screaming. all I can remember is hearing is their freaking voices shouting and laughing. I don't see how that is funny. What if I shot one of you would you be laughing? What would you guys say if I was laughing when one of your buddies got shot by me, would you be laughing? I don't find that funny.

The four guys all got to the vehicle and drove off. All I can say is why that b****rd shot my aunt the aunt who is just like a mother to me. Now all I can think of is will they look for me and shoot me like they did to my aunt? Can only one day, one freaking day of my life have peace or freedom? I have to face dramatic stuff around me and always have to fear about what will happen the next day, or I mean everyday. It's always the same s***. I don't know what will happen tomorrow. I hope those b****rds don't look for me. Now I have to head home. And deal with the dramatic stuff all over again. My life is bullsh*t. And there will never be a change. I will be living here for the next 3 years. I hate my life. I hope everyone know what happened to me. Every on should. I love my aunt and I will remember her forever. And those b****rds are still out there. I hope they get arrested and go to jail for life because they killed someone who has been there for me. I love you Ashley.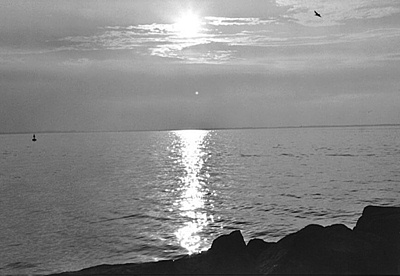 © Amanda L., Cumberland, MD