the many types of writing
May 23, 2011
My hands slowly enclosed upon itself to form a tight fist full of power and hate after every dirty word that oozed out of her dry lips. Her eyes mocked my presence with every glare she tossed my way. My sharp stare never lost focus as she strolled towards me with her brain-dead drones. Droplets of blood pricked my palms and dripped down my fingers but I was too entranced to notice the pain my hand was enduring. She was near me and I could not hold my temper any longer. She will regret the day she ever crossed me. Anger.

My steps were full of pain and longing as I trudged up the grassy hilltop, accompanied only by my vivid memories. "A picture of us racing to the top declaring victory was the first to enter my mind. Next was the nights we snuck out of our houses to meet on the same hilltop to gaze at all the stars and lie there and talk for hours upon hours. Then of course I remembered us creating a picnic and walking all the way up there on summer days and eat our favorite foods while we sang and laughed about anything and everything. We created memories I shall never forget, and I know you didn't either Annabelle. I love you, and we shall be together soon." Slowly the old man turned and returned to his car. When he got there he turned around and smiled at the perfect hilltop with the perfect memories now with the perfect tombstone that lied at the top of their hill. Sentimental and sad.

Daisies danced around me as the wind spun them in various movements around my face. The field was quiet besides my smooth breathing and occasional movements. My eyes wandered up to the clear sky with an exception of a couple of white puffy clouds that drifted together. Soon bees buzzed around from flower to flower in rhythmic motions as it hummed nature's tune. I folded my hands behind my head and observed what most pass bye, silence. Silence and nature enveloped my senses and created a whole new world of its own. My ears were filled with the quiet humming and whoosh of the trees swaying as I gently closed my eyes. Peace.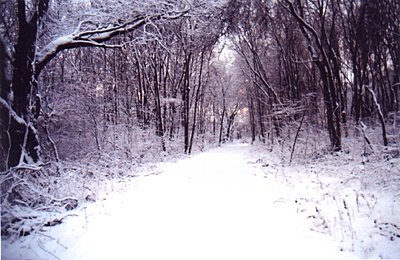 © Thomas W., Scituate, MA