Forever Gone
May 19, 2011
I sat and cried. Cried for hours. Tears pouring out of my burning eyes and rushing down my streaked face. I could taste salt and could see black drops of mascara dripping off my chin. But the tears wouldn't stop. On the ridge I sat by myself. Occasionally looking over the edge where he jumped.

He had jumped.

We had been joined at the hip. Inseparable since our meeting. We spent so much time with each other. Every single day. We even knew what the other was thinking by their body language. We could stare into each other's eyes and know what either of us was going to say. Silently sit staring at each other for hours on end, wordlessly communicating. I could have never predicted this.

No one could.

He jumped to escape the pressures of the world, I guess. Life, school, whatever. He plunged into not only rock and water, but the everlasting blackness of death. Forever gone. Near the end, I could tell something was wrong. I could've helped him. Stopped this from happening. But no, he was unstoppable. I wish he knew what I thought. For I had loved him, but he can never know.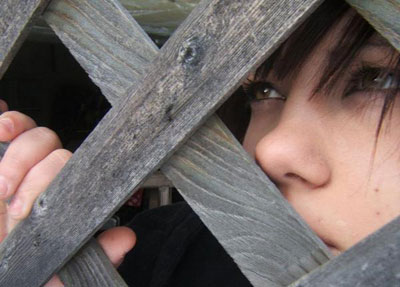 © Krystal B., Bloomingdale , IL