The Locomotive
May 1, 2011
I am a locomotive; a vehicle built of seven axels all working together to propel a force up to two-hundred freight cars at seventy-five miles per hour. A vehicle designed to pull well over its own weight; it's a leader in itself. A locomotive is a self-propelled engine able to move independently from place to place. With miles and miles of flat, open track there is nothing standing in a locomotive's way. Not only is it the leader of itself and many cars behind it, the locomotive symbolizes leadership in ways one would never even think of. Ever since 1830, when the first commercial locomotive was made, the steam-powered track rider has been known to lead America's economy where no other source of leadership could. The locomotive, a simple machine, took America on its shoulders and carried us down the track to where we are today.

Two characteristics of a locomotive are that it takes a lot of time to get moving and it carries a lot of momentum. Those characteristics, I feel, are what make up everything I do. I am a slow learner. I take a lot of time to get used to things, and I start off on tasks rather slowly. On the other hand, once I get moving there is nothing that stops my mind from doing brilliant things. A locomotive is powered down the track by burning coal and turning it into steam. I like to think of that steam as enthusiasm and energy, and that's what powers me down my track. It is what helps me motivate others and helps me to be a leader.

I am not quick or agile like a panther in the rainforest, nor am I fast like a secretary on a keyboard. I am just a slow moving train leading the way for two-hundred cars to follow.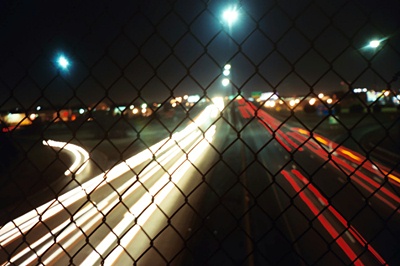 © Jordan L., Wichita, KS