Writer's Never Go to Heaven
April 30, 2011
I've heard it said that writer's never go to heaven.
(And apparently, the really bad ass one's go to hell before they even die.)
And whoever made such a straight forward remark, I am (and undoubtedly) certain that such a saying is true.
]Though I am the first to admit my disability of believing the honest truth, it is of my attention that throughout each any every day, heaven is far from my reach.
And once again, who the hell
would think that a writer could even fit in where innocence was vital?
To be honest, I never thought much of my death-and hey, even if I were to be dead, I'd mostly likely be too unconscious to notice.
Yet when I had recognition of the rules I broke-and
the religious
matters I "inappropriately" (would you say) used, I was pretty much a free b****.
And hell, I couldn't be tamed even if it meant another world in the clouds. After all, gods golden
gates were my fences of barb wire.
I was your typical Italian manhattaner-yet not a guidette. (Hell, no-guidettes were too preppy.) Growing up within the ferocious woods of the city, I felt as though no matter the
weaknesses I faced-internally-I would be the hotshot to end up upon the headlines of some cosmopolitan paper. Or, if that didn't work out, maybe I'd be lucky
enough to write Madonna's obituary.
Stephani, or "Steph" to those whom are too lazy to properly address me, was a girl that I very well knew, a girl that could write with free ambitions.
A girl that walked ahead of the rest.
A girl that had no shame nor regrets in who she was.
She was a free soul-a soul of which no one dared to bring down.
And Stephani disappeared the day she no longer could think.
I died the day I could not pick up the pencil and write.

Before you continue to read into my story, or "sonata" (would you say), I must bring to your attention that this novel is mainly written about the decay of my soul-the decay
of the artist. The decay of the writer. And though I compare such failure to "death," I am very much so physically alive. After all, who said one couldn't be alive while dead?
I have a strong belief that death is a "mental" decay-for the stop of a heart is more so "relief."
Yet no matter how you wish to frame the aspects of "dying" once thing is for certain.
Death was not a ghost that haunted my soul.
Nor a breeze that stalked my world.
Death was a demon I invited to enter my life.
And overall, my death was due to not one factor-yet many.
Writing, love, and the internal fire of my soul.

I sent myself to hell.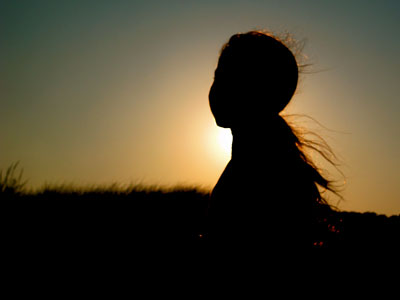 © Barrie T., Scarsdale, NY