Perfectly Wrong Timing
April 25, 2011
Today has been absolutely perfect. My parents stopped fighting for the first time in years and we were able to have a normal breakfast. My big sister was able to get out of the bathroom on time today and we were not late to school.
At school I was able to understand everything. I normally don't understand any of my classes, so I just sit and daze in class. I was able to get every question that my teacher asked.
Then the best part of today was that my crush of two years finally asked me out! I never thought he would. He never gave any hints to liking me; I was just about to give up on him till today.
I just came home expecting my parents to be beet red from yelling at each other, but they were completely calm and had dinner ready for us. This was so unexpected. I never thought that I would ever have a day like this: It was completely perfect.
***
"How do we tell her? How do we tell her that this is heaven and she has to go back to her unhappy life on Earth? How do we tell her? " asked the golden haired angel. She looked into the brown eyes of the black haired who was watching the young girl as she wrote in her diary. He stared at the young brown haired girl for a few more moments before he looked at the golden haired angel.
"I don't know Evangeline. Our job is the hardest sometimes: having to tell those who find such happiness here that they aren't supposed to be here yet, that they have to go back to their terrible lives back on Earth is just not right." He took another look at the girl and saw that she was getting into bed. "Maybe we should just have this all seem like a dream; it looks like perfect timing." He looked back towards Evangeline and saw the sad look upon her face.
"Yeah it looks like that best time to do this. I just hate to see this poor girl go back to her life James." James put his hand on Evangeline's shoulder, and looked straight into her blue eyes.
"So do I Evangeline, but this is our job and she is just not meant to be in the after life yet. So let's just get on with this one and prepare ourselves for the next one." James put on a smile and Evangeline followed it with a weaker one.
Both angels started to sing. Glowing lights swirled around the girl and she disappeared going back to her body.
The angels walked off into the distance comforting each other and preparing for their next assignment.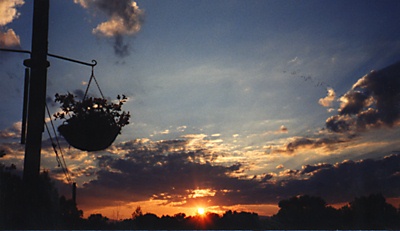 © Christy S., Germantown, NY