Boundless
April 2, 2011
I was reminded of you today. You could have been there! Leaning against the garage door, letting my palm master my heads shape. A cigarette suspended between my lips, satisfied as can be.
Scrutiny advanced, as the cigarette's illuminated enthusiasm never failed to remain lit. My gaze lingered upon it. The sheer frigidness spanking my cheeks was enough to remind me of what I wasn't supposed to be forgetting, yet not enough to compel me grab a decent jacket. Contemplating the treetops, I wondered what it was truly like up there. We all wanted to be on top, yet none of us could fathom what to do once we reached it. At least you could play it off like you knew what to do, and I admired that. An actor? By no means. A fraud? Doubtless. It's okay. All you wanted was to be perceived as sacrosanct. We all did. As the final remnant of autumn fluttered off the newly nude sycamore, I thought of you. Your fortune literally escaped through your fingers; crashed to the ground with a single venomous bang. Threats of defenestration deluded any good notion of you that was once had. Sad, it may be. But once the lamenting ended, everything was beautiful. The leaf finally collided against the pavement. Winter, is now. Imperfection always was classier anyway.

I see you smiling that characteristic crooked smile from the sycamore tree. You finally reached the top, and you don't look destitute in the least! You were absent when I was on the ground, but this state of bareness certainly is not boundless.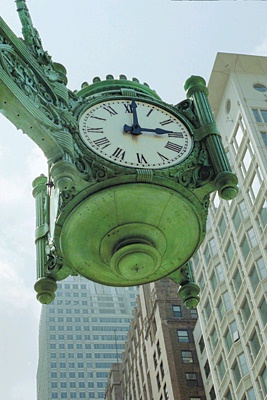 © Kendall B., Katy, TX