Does he know?
April 18, 2011
Every day I shed tears that run all over my face which destroys the makeup I spent forever putting on, just for him; does he know the pain that he puts on my back each and every day. Every night I spend at hours picking out my outfit for the next day just for him, which never seems to make him notice me. One day I wish I would be good enough for him, better than the girls he does notice. I wish I knew I what was so special about them, I've always wondered what they have that I don't.
Does he know that I write about him? Every single piece I've created is about him, why can I not get over him? What is so special about this boy? It's not his looks; those are just a wonderful advantage. I think I know what it is. When the sun beats down on his face it's like there is nobody else in the world. He doesn't care about what people think about him he just cares about what he thinks about himself. He tries hard in school and succeeds. But my favorite part is when he's playing soccer, it's just him and the ball it's like nobody else in the world exists. The sad thing is we werent even dating and he still managed to break my heart.
Sometimes I just sit there wondering... Does he know?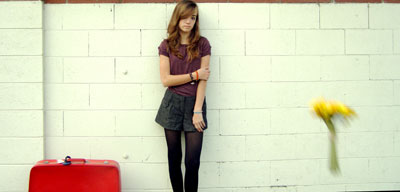 © Austin K., Studio City, CA