If this were a movie
April 5, 2011
Last night I heard my own heart beating; it sounded like footsteps on my stairs. Five months gone, and I'm still reaching, even though I know he's not there. I've been playing back about a thousand memories lately, thinking about everything we've been through. Maybe I've been going back too much lately, visioning the when time stood still, and I had him.

I still remember the look on his face that lit through the darkness at 7:58am, and the words that he whispered for only us to know. He told me he loved me, but it's still has me guessing as to why he decided to leave. I do recall now the smell of the rain, fresh on the pavement as I ran off the plane. I loved that September first, and the beat of his heart that I could feel jump through his shirt. I can almost still feel his arms wrapped around me. I always get about this far, until it hits me hard enough to throw on one of his old shirts. I don't know why but I find myself hopping in my old beat up ford for a drive to reminisce just a little while longer. Each and every time, I keep pondering for ways of how I could ever change his mind, and end up being something he misses under all the hurt and pain. I can just feel myself get a bit stronger as I pass through another town, until I look in the rear view mirror and see his face in my mind as I continue to drive on.
Music starts playing like the end of a sad movie and it's the kind of ending you don't really want to see. It's a tragedy, and it'll only bring you down. Lord only knows who I'm going to have to be now without him around. I know it's never simple, nor easy and there's probably never going to be a clean break with someone waiting there to save me. I never wanted this, and I most certainly never wanted to see him this hurt. Every little bump in the road I tried to swerve. People are people, and sometimes it doesn't work out. I just wished that if he saw me standing there crying on his front porch it would have been enough to save us from our big fallout. He was the only thing I knew, just like the back of my hand.
I do remember the swing in his step; life of the party, he just had to be showing off once again. I'd always roll my eyes, but then he'd pull me in. I wasn't much for dancing, but for him I would. I loved his handshake, like the handshake he used when meeting my father. I loved how he walked with his hands in his pockets. But what I loved most was how he'd kiss me while I was in the middle of saying something. Corny sounding, but looking back now, there's not a day I don't miss; especially those rude interruptions.
I know people change, and these things happen but I remember how it was back then; locked up in his arms with our friend's laughing. They don't understand because nothing like this ever happened to them. Now as I gas up my truck, chasing down his street, and flashing back to the night when he said to me, "nothing's going to change, not for me and him". Too bad that was all before I knew how much I had to lose.
He had a way of coming easily to me, and when he took, he'd take the very best of me. I know I've been trying to run from these feelings for so long, and tell my heart I don't need him as I pretend I'm better off alone. It's only I, who knows it's just a lie. I'm just too afraid to take a chance again. Isn't it funny, how those who hurt us are the only things that seem to make us smile when mentioned?
Right there with him, was where I belonged. I guess you could say I lost my mind when I was told I couldn't see him anymore. It was hard then, and still hard now to bear the thought of him not being here next to me. It's getting impossible to fight what I feel anymore. Maybe I'm just naive, but I never thought anyone could take my place.

If I had it my way, there'd be a new Jason Aldean love song. I could sleep in on Monday's, and that September would have lasted all year long. If I had it my way I'd have tons of cash to burn, and spend it on erasing my heartaches, just so I could forget about him. If things were my way, he'd be lying next to me, and I wouldn't just be holding the remains of his memory; however we all know that's an impossible possibility. I wish he'd come back to me like he would if this was a movie; waiting in his truck in the pouring rain, until I run out of the house. I wish he'd come back like I know he would before he said it's not that easy, before the fight, and before I locked him out. I know we could have worked this out somehow. But if this was a movie, he'd be here by now.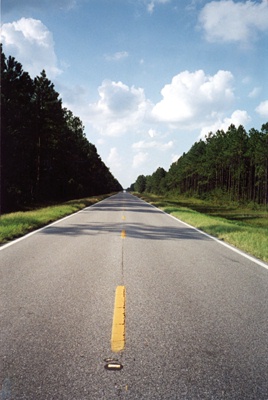 © Amanda M., Coventry, RI