College Essay
March 23, 2011
My freshman year, I was a little bit scrawny; I wore glasses that were situated in a permanent tilt when worn them on my face, but at least I was tall. Being 6'1" helped me escape my awkward appearance because I became confident on the basketball court. I love the game of basketball.
We were playing in our first game as a freshman team. I didn't really get a lot of playing time. 3 quarters in and coach decided to put me in. Excitement runs through my body as I get a chance to impress my varsity coach sitting in the stands. Making my way onto the shiny, beige court the very few parents in the stands begin to cheer. I immediately got the ball and ran to the hoop for a wide open, uncontested layup. Little did I know, it was my own hoop?
Later on in the game, we lost, I was lost. Instead of being a team and sticking together, my teammates quickly put me in the background and didn't want anything to do with me. I was alone. I started to ask myself, why did I have to be the one to score on the wrong basket in front of the school? We failed as a team, and I failed as a player.
One year later, this play stuck with me. I learned from it. It changed my life as a high school basketball player. I began my sophomore year lifting weights and training to become a better player next year. I began focusing more on the court to become a smarter player. My coach made me realize the game of basketball is all mental. From that day on realized that I could work as hard as possible in the gym but my mental game was what could put me ahead.
Either it's a basketball layup or receiving an F on physics test but either way its put its failure. Failure can make a person stronger in their own special way. To be successful I learn you have to accept your mistakes and learn from them. When you have inspiring people, like my coach, to help you along the way it learning that lesson so much easier. As I went on in my basketball career at Hall I got better, I played in my biggest games of my two years of basketball: the Conard game. I started the both games and had 12 rebounds and 8 points in the first half. In life, it's not how far you fall it's how high you bounce back up.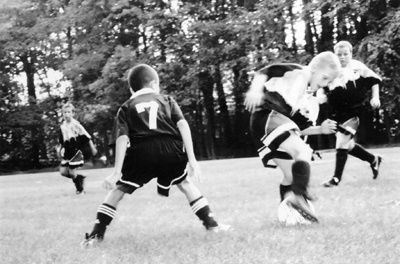 © Daniel W., Mount View, NJ