A Shocking Finger Painting
March 18, 2011
Sirens were shrieking. People in police and medic uniforms were rushing and shouting all around me. Their faces were a blur and their mouths were moving wildly; were they talking to me? My mind was swirling as though I was watching everything from a distance rather than standing dead center in the middle of Hade's war zone. With their strong arms they attempted to pull me away from her crumpled body. How could I have been sure these men were good, righteous people? What if their appearance was like a Venus Fly Trap, luring people in only to maliciously betray them? Kneeling beside her contorted body, I sheltered her from every intrusion. I would not let them touch her. That night I had promised her unconscious body I would always be there to protect her and make the decisions she was incapable of making for herself.
I was looking forward to spending time with Courtney for the next couple of weeks. Summer was coming to a close, and we hadn't spent every day together like we normally do because our schedules wouldn't coincide. We both had other priorities; Courtney was spending her summer with her gorgeous, hot boyfriend, Braden. He was as close to perfect as a guy can get- tall, dark, and handsome with a dazzling smile. His only flaw was his eyes. They seemed cold and conniving. I had spent most of my summer going to multifarious camps, some for fun and others to help clarify my career interests. My truck was blaring with music from a "Best Friend" CD Courtney had given me for my 17th birthday containing a mix of our favorite songs. Climbing into my massive truck, I gave her the biggest hug. Courtney winced as if in pain.
Worried, I began to open my mouth to ask what was wrong, but she wiped away my questioning gaze with a smile and said lets hit the road. As we made small talk on the way to the beach and caught each other up on our lives, I noticed Courtney looked back at Braden after she said something, seeking his approval. Courtney's response was so out of character; since when did she start taking commands from anyone?
While relaxing on the warm sandy beach we listened to the sound of the waves tumbling over each other, but somehow it felt different. My brain registered the oddity of his controlling arm guiding her where to sit, and insisting she keep her cover-up on. I detected malice in these seemingly unimportant events. Knowing my best friend like my favorite chick flick, I noticed how uncomfortable she was by the way she was absentmindedly twirling her hair and how she kept biting her bottom lip. Telling a little white lie, I gave birth to a brilliant plan to get her alone, "Braden, I forgot sunscreen and drinks. Can you please go to the store?" Braden whispered something in Courtney's ear bringing an obvious change in her demeanor. She was on the verge of tears as he told her for the millionth time to keep her cover-up on. Looking at me with his Medusa's glare I felt like a target, unwanted. After pinching myself to make sure the skin was still soft instead of solid stone, I realized there was a chink in this knight's armor. As Braden drove off, I asked what that was about. Courtney collapsed. Months of bottled up frustration flowed out between tears as she revealed to me her living nightmare. With a deep breath she pulled off her cover-up to show me what seemed like a toddler's finger painting all over her body, consisting of a range from fresh purple tones to aged green and yellow. Regretting every moment that I wasn't with her and hating everyone who had not bothered to notice her pain, I started dialing 911. Fast as lightning Courtney took my phone and threw it in the sand. Did she not understand the serious predicament she was in? Our afternoon had ended, acting as if nothing had happened. The rescue call I should have insisted upon was never dialed.
On the second to last day of summer, Courtney's trembling hands picked up the phone to call the police. Officers went to check Braden's house but found he wasn't there.
Courtney and I were at her house alone watching the CMT channel when we heard someone walking around in the kitchen. Hard breathing and sobbing alerted our attention; it was Braden. Getting closer to us he locked his wild-eyed gaze on Courtney, hissing through clenched teeth he spat, "I told you I was sorry and that it was an accident. I loved you so much, and you knew I never intentionally hurt you." I started dialing 911 when he snatched a picture frame and threw it at my head. Screams filled the room, my screams! I could feel the warm sticky blood flowing down my face. Braden advanced on Courtney. He pummeled her. Her face became distorted. Nothing stopped the blood-thirsty beast. Braden kept repeating, "I love you, and I'm so sorry. I'm only going to make you feel as bad as I feel." As Courtney's body went limp, I slammed a vase against his head as hard as I possibly could, knocking him out cold. Police cars arrived taking him away, temporarily ending my friend's nightmare. I kneeled by Courtney not believing what just took place. Red and blue lights circled the dark room adding to the surreal affect. A sickening feeling registered in my heart; in order to end my friend's torture I was willing to kill the beast, whose crimson blood stained her white carpet.
Watching the ambulance leave, I realized I could have prevented this moment from happening if only I had done what Courtney was incapable of doing herself. Witnessing what happened that night, seeing Courtney's ivory skin kissed with bruises and covered with scarlet blood shattered my reality. Ashamedly, I would give anything to roll back time and take action when I failed. Not even precious time can heal these scars.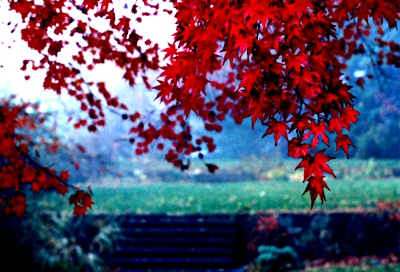 © Susan R., Iselin, NJ