Totality
February 13, 2011
The last thing I remember was the sun, over the water. It was dawn, almost a new day. Oh, it was beautiful, standing on the edge of forever and watching a day I would never truly see arise.

People would live their lives today, on Earth, but I had a better plan. A bigger plan. I wasn't going to confine myself to a life I could never love, when there are other ones out there, just waiting for me. There, I could take my place, be the missing puzzle piece. Found, and put in my place at last.
I wasn't going to be stuck on this small planet, in a small life, with fickle worries and trivial pleasures that would never amount to anything in a big universe physics would never let me see. Did anyone else ever wonder what else was out there? Is that what they wondered when they spent all of their hours of unhappiness on a plane ticket, to "escape?"
Of course, that wasn't really an escape. It wasn't real, it was a distraction, and all they were doing was waiting out their lives. The Earth only had to turn seven times before they were forced back into their office, their cage. The Earth would keep spinning. I wish I could comfort them, tell them that they won't be stuck forever. They wouldn't listen, though. They're ignorant.
I wondered if they would think about me. Would they ask their god to protect me? I would be okay if they did. Everyone needs a distraction when they can't have freedom. I don't believe in their interventionist god. If I did, he would stop me.
But he's not here now. He can't stop me from flying.
And that's what I did. I jumped into my next life, soared past the pieces of my life. Minutes passed me by; insignificant. Nothing.
Memories fell apart at my touch. Nothing.

My mother smiled at me, reached out to me. Nothing.
This was it. I smiled. Joy. Purity. Freedom. Warmth.
Oh, it was a beautiful thing.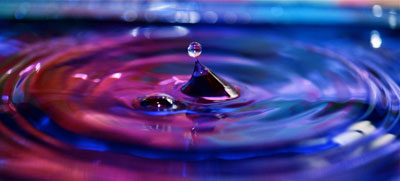 © Haley L., Anchorage, AK