Simple White Dress
February 7, 2011
There I am, Domenica Falso, an Italian bambina. Not a care in the world or a fright in
site. Just a pencil in my hand and a blank piece of paper. I can draw what ever I want. Only
twenty-one years old. The world was mine. I put my pencil on the paper, my hand takes me
where ever it wants to go. The world stands still while my hand does the talking. Guy Lombardo
blares across the room from the wooden box radio. "Boo-hoo, I'll tell my mama on you. The little
game that you played has made her baby oh so blue." I pull the blank piece of paper closer to my
hand. I press to blue pencil slightly on the paper and start to sketch out this beautiful dress. As I
draw every little detail on the body of the dress, the blue brings back some unwanted memories.
It was a cold, groggy morning on February 2, 1921. My father woke up my siblings and I
bright an early to make sure we are prepared for our journey. I saw a tear form in the corner of
my grandmother's eye as I reach in to give her a final hug. We finally part and say our last
goodbyes to the family. We are off. We arrive in Naples, Italy where our boat will be departing. I
look up and see a huge, black boat with a red stripe across the side. It lined the dock from top to
bottom. There in front of me was the Presidente Wilson. It will be taking us the long, grueling
trip to America. Many families were saying their last goodbyes. Nothing but tears in their eyes
and sadness in their souls. My father round us up, gather our belongs, and we make our way
toward the wooden ramp up to the boat. It was time. He hands my ticket to the man and pushes
Caramagno2
me along. The walk up the ramp to the boat felt like an eternity. With every step, you could hear
the wood creak. The wood stops creaking, silence filled the air. I, Domenic Falso was on the
Presidente Wilson heading to America. Millions of people scattered around me to get their spots.
We were off. There was barely enough air to breathe or food to eat. I was pushed in a corner and
I had to get out. I made it over to the edge and looked back at what used to be Italy. It was gone.
Out of sight never out of mind. All I see is blue.
A tear forms in the corner of my eye remembering what I knew about Italy. The smells.
The food. My family. Oh how I missed it so much. I place the blue pencil down next to the piece
of paper. I reach for my kerchief and dab my eyes. I take a step back and look at the picture. The
dress was missing something. The only thing that was going through my mind was the Guy
Lombardo on the radio. How I love his music. Listening to his music just made me want to draw
and draw and draw. I grab my grey pencil and start to add beaded detail to the torso. All the
thinking about Italy had me remembering about my childhood. I draw with the grey. A
melancholy color. Dull and boring. Death and heartbreak.
Tragedy struck. My world came tumbling down. I was only eighteen at the time when my
father died. I can still see my father's ill face in my head. My heart was filled with sadness. My
dad was all we had, he was not like any other dad, he played the mother and the father. My
mother died before I even had a chance to get to know her. My father was everything. He taught
me how to tie my shoes, write with a pencil, how to read a book. Most importantly, he taught me
how to draw. Even though my father remarried to a woman, Josphine. I still felt alone. Emptied
hearted. Full of sadness. Lifeless. Grey.
Caramagno3
I reach into my drawer where I keep all of my papers. I pull out a picture of my father.
Kerchief in one hand, the picture in the other. Tears fill my eyes. I let out a big sob. How I
missed him. I draw because of him. He is the reason. Every time I draw I feel closer to him. I still
see him smiling down at me every time I draw. "Beautiful dress, Mamie." I had to finish this
dress for him. I knew he would love it. I grab the white and got to work.
"Mrs. Josephine Falso requests the honor in your presence at marriage of her daughter
Mamie..." White roses gracefully lie on the aisle. Each one unevenly placed within the others.
The doors open wide and everyone stands. The bride with father by her side slowly sneaks down
the aisle. Step by step, hoping not to trip. The roses crumble beneath the weight of her white
shoes. The bride slowly glances down the aisle and sees her prince at the end. Her knight and
shining amour waiting to whisk her away. Slightly open roses and pearl white hollyhocks fill the
bouquet. The roses seem to open more and more with every step of the bride. Inch by inch. They
come to a stop. Her father slowly raises the veil. Inch by inch. She glances up and sees the man
of her dreams. They lock eyes. "I do." White rose pedals fill the air above them. Tears in the eyes
of all the love ones. They go forth as Mr. and Mrs. The ceremony was over but the white rose
pedals still lie on the aisle. Crushed and crumbled but still pearly white. Forever in love.
Forever white.
The picture was finished. I step back and take a look at what I have done. It was more
than a dress. It was my life in color. There I am, Domenica Falso, an Italian bambina. Not a care
in the world or a fright in site. A pencil in one hand and a picture in the other. Forever young.
Forever hurting. Forever in color.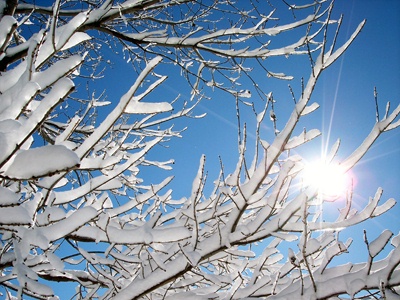 © Barbara S., Hoffman Estates, IL