Reindeer Deserve More, Santa!
February 1, 2011
Candy Cane Lane, North Pole
Workshop Stable
12/20/10

Dear Mr. Clause,


These last several years, my colleagues and I have been pushed to the point of breaking from the intense labor we have suffered. Year after year we are pressured to accomplish the most strenuous occupation in the world; flying across the globe in just a scarce amount of time. This has taken its toll upon us. You know you couldn't make the journey without us. In fact, there wouldn't be any Christmas without us. There so, it would be sincerely appreciated if you would compensate us by full filling our requests every now and then.
That being said, we have a few inquiries that we feel need to be met before Christmas arrives. First off, it has come to my attention that the other reindeer do not appreciate the old reins you use to manipulate us. Not only is the suede stripping off the leather reins, making it a long, itchy journey, but we find it degrading that you feel the need to use this atrocity. Have we not been working with you for hundreds of years? Can you not trust us to maneuver ourselves? It makes us feel like worthless slaves being taken to imprisonment. In addition, the crew and I believe it is absolutely mandatory to provide us with an infinite supply of Burt's Bee's chap stick. This will assist us in a more comfortable journey, and protect our tender, fleshy lips from the bitter, blistering cold. No other brand is acceptable, as we take pride in supporting the seize of animal cruelty through the purchase of organics. Most importantly, we ask that you obtain a more portable sleigh. Realize; we travel thousands of miles with an extremely tremendous load. And we're not just talking about the gifts. Since we know that fixing your cookie problem is a long shot, we assume a lighter sleigh would solve this issue. We really don't want to continue dreading your coming down to the sleigh chanting "Ho, ho, ho!" because we see it as a sign of another five-hundred pounds being added.
As you can see, these requests are very solemn and easy to comply with. Accomplishing these will ensure our productivity and our longevity; not to mention our full cooperation. Therefore, making this operation quick and seamless. If you refuse to comply with our requests, we will not make an effort to join you in delivering gifts to all the boys and girls. And since you've always taken credit for our hard work, all the blame will be on you for ruining Christmas.


Sincerely,
Rudolf and the Crew.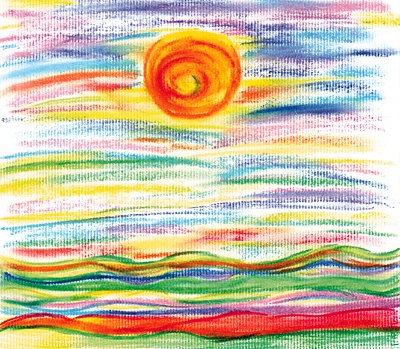 © Jennifer W., St. Albans, WV