Awakening
MAG
When Lucy Mclellan openedher eyes she found herself in a large white room that was strange to her. Sheblinked, adjusting to the light. Her vision cleared. She was alone. A small TV onthe wall. Flowers by the door. Flourescent white hallway outside. A long curtaindividing the room. An IV stand beside her bed. She became conscious of her body.Frail and weak. Almost as if the wind had been knocked out of her. Or as thoughshe had been hit by a slow-moving train.

Suddenly, her husband came intoview, standing at the doorway. Seeing his face, she began to remember what hadhappened. She realized where she was. He walked over to her, and sat by her stiffbed, gently placing his hands around hers.

"We didn't know if youwould make it," he whispered. "The doctors weren't sure. For a momentthere, I was doubtful myself." Lucy wistfully looked up at her husband. Theneverything rushed back, and she found herself regaining her senses. She lookeddesperately around the room, lightly thrashing. Her husband looked into her largeand fearful eyes.

"Yes, sweetheart, I know what you are lookingfor." She stared at him. He stroked her hand and lightly pushed back astrand of hair from her face. "You took a terrible fall, Lucy. I don't knowhow to tell you this." She saw the pain in his eyes. "The baby didn'tsurvive."

Mixed with this pain she saw his love. This was a newlove, born instead of the child she had been carrying. He grasped her tighter."It was a boy." He touched her arm softly as he said, "He's overthere," pointing to a tiny crib in the corner. "The doctor said youmight want to see him." Lucy reached out for her husband, and held him astightly as she could.

"I know you want to do this yourself - I'llbe back in a few minutes and we can spend time together with him." He rosefrom the chair and tenderly kissed Lucy on her forehead.

As Tom exited, helooked back at his wife. How brave she was. So strong. This day was the mosttragic of his existence. He thanked God Lucy had survived, relieved he had notlost both of them.

Lucy pulled herself up using the rails on her bed forsupport. As she struggled to the crib on the other side of the room, she broughther hand down to her stomach. She held it there. Her body was hollow. She wassingular again. She found her way to the crib where the child lay. She looked atthe bundle half-wrapped in the yellow hospital blanket. So small. The body lay inthe fetal position, blue in color. Its skin almost translucent. A virulent,deliberate smile crept to her lips, as she stared at her child, the baby whowould never open his eyes, nor cry - the two of them alone in the dim, whiteroom.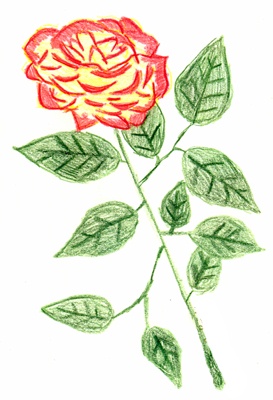 © Kelly Z., Niscayuna, NY