That One Bridge
January 21, 2011
Sometimes I like to pretend I am walking over that one bridge in Prague. Yeah, you know the one, with all the statues of dead saints or angels or something. So anyway, I close my eyes and I'm there. I'm on that bridge.

It is a cold day, maybe in early spring, before trees have blossomed, so it looks as if the world, not just the bridge, were crafted of soft, gray stone. The air smells fresh but strange, the scent of European mornings, something I have never actually experienced, but I can imagine. There are a few cloud wisps, the sky is mostly clear. Not fully blue yet, no, just the pinky white of 6:00 am.

There is a man on my bridge, he is very old. He comes here every morning, as he has for years, I'm sure. Much longer than I have been coming here. He does not look at me, but not because he can't see me. Like, I can tell that he knows I am here. But he doesn't feel the need to wave or something like that. This is strangely relieving. We can both be here, there is enough space, enough bridge, for both of us. But we can still be infinitely alone.

I don't know, it's just something I like to think about.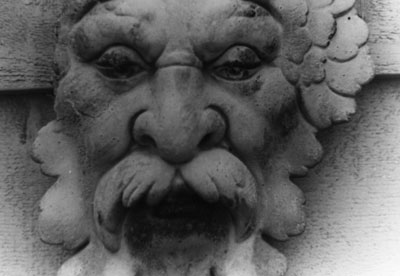 © Mary W., McLean, VA