Anabel And Riley.
January 1, 2011
As Anabel sat in her isolated cabin, an unwanted memory leaks into her subconscious mind. It was of her and her former best friend, Riley. They were 18 years old, and Riley had just had a baby girl. Margo, Anabel recalled, was only four months old when she died. Riley couldn't believe it. She went into shock when her first- and only- child died right in her arms. She called Anabel and Told her to meet her at the hospital. 20 minutes later, Anabel and Riley were in the Emergency Room waiting area, and Riley had passed off her baby to the doctors. After another ten minutes of sitting, a doctor came out and told Riley that her baby was officially dead.

Riley didn't take it very well.

She went into shock, and was rushed into a room. Anabel stood outside her door, waiting for a nurse to come out and give her some news. When one did finally come out, the news was good. Riley was sleeping, and would wake up in the morning. The nurse- Sasha was her name- showed Anabel to a room adjacent to Riley's, and told her to get some rest.

Four days later, Anabel left the hospital and went home.

Two weeks later, Anabel got a call from the doctors in charge of Riley's health.

They had let Riley out of her room so she could use the restroom. She had broken a mirror, and used it to slice her throat in three different areas. When a nurse went in to check on her, she found Riley's lifeless body on the floor, with a message written in blood on the wall. The message stated, "This world is too much for me to handle. I'm off to be with my child, Margo, up in the City of Great Things."

A few months later, Anabel, her family, Riley's family, and close friends were gathered in the cemetery. Riley's body was laying in a black coffin, a bundle of roses in her lifeless hands. Tears were shed, and words were said, but Anabel didn't hear any of it. She couldn't feel her mother's embrace when the ceremony was over, or her own tears. She could only feel the emptiness in her heart.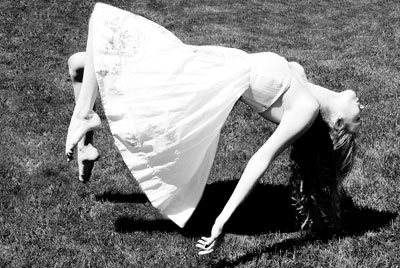 © Darcy D., Sonoma, CA