Cherry Pie
December 14, 2010
Once there was a boy who wanted to eat a cherry pie but his mom told him no and locked him in his room.
He wanted it sooo bad so he snuck out and went on a search for the pie.
He went miles and miles until he was ready to give up.
He sat on the side of the road wimpering.
It was growing dark when a girl was riding by on a Harley.
She saw him sitting there and pulled over.
She was a cute girl so he tried to man up.
The girl asked him what was wrong so he told her.
She had to tell him about her mom's great cherry pie.
He left on the bike with the girl to finally get his pie.
When they got there, her mother was nowhere to be found only a 2 headed horse who had eaten her and the pies.
So the 2 children ran the horse over with the Harley and dug out the pies, and the mother then ended the day having finally gotten to eat their cherry pie.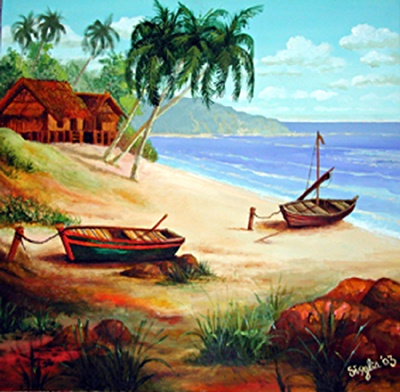 © Sisylia O., Surabaya, Indonesia