Tears
December 4, 2010
In the year of 1995, at the age of 14, I made a promise with the best friend anyone could possibly wish for. It was a promise to smile for each other, when one of us could not.

In the year of 1997, at the age of 16, I died in a car collision.

After my funeral I saw her shed tear after tear for my death and for the promise she could not keep. So I smiled for her. I saw her look to the shining sun and stretch her arms out feel the rain on her skin. How could I be smiling and crying at the same time? Deep inside I knew the answer, it was because I could no longer be there.

Year after year, I saw misfortune after misfortune come to pass her, and each time I smiled for her, and cried with her. She did not deserve the amount of cruelty placed on her shoulders.

I then saw the ultimate tragedy befall her. The man she had spent more than a decade of her life caring and loving for with all her heart, did not stay faithful.

The night she let him go, she did not let a single drop stain her face, she was expressionless. I did not know whether it was from exhaustion, or because simply had no more tears to shed. So that night I shed them for her.

For her, I cried a thick white layer of tears across the uncaring city.

On the night she let him go, it snowed.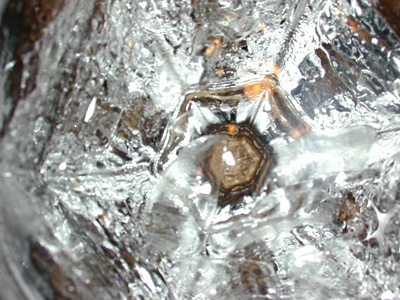 © Maria R., Allston, MA