Choose
November 15, 2010
There was once, a bird.

The bird was trapped in a cage.

Yet, it did not know it was locked away.

All the bird knew, was the cage,

and the people that brought it food and water.

All day, every day,

Cage,


Cage,



Cage
But one day the door was open,

Yet the bird did not go free.

"Why should I fly away, when all there is, is here."

So when the people came back, they closed the cage,

and it was never opened again.

The bird died in its prison.

Then there was another bird.

It too, only knew the cage.

Yet, when its door was left open, it flew away

The other bird found a world much bigger,

much better,

Much,


More,




BEAUTIFUL,
It wondered how something so amazing, could be hidden from its eyes.

The bird did not know it was trapped, until it had broke free.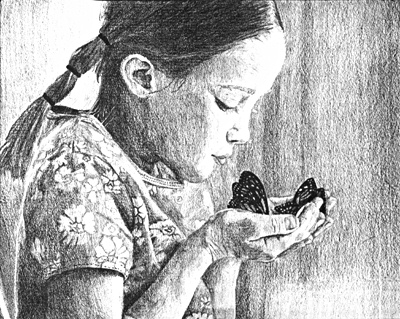 © Alina L., Holland Patent, NY