Chasing Change
November 8, 2010
The more things change, the more I see inside. But every door I manage to open, I only find another brick wall that you have traveled through already. I can't catch you, even though I've memorized your pattern and lived your thoughts, my fingers are forever a beat behind.
Sometimes we meet. I catch up to you, but you are just standing there, staring at a white nothingness. You laugh and cry and show me the birds that are not there, but I wonder if they dance for your eyes alone.
I wonder what would happen if I stopped chasing you in circles. Would you be behind me?
I had a dream. I was flying you on a kite and when you broke free and flew with the wind, I fell, and you couldn't see me because you only saw the sky. I fell through the world and fingers of roots pulled me lower and you sang a tune I couldn't hear through cotton ears. My voice has shed its leaves for the winter but you can only hear the sun anyway.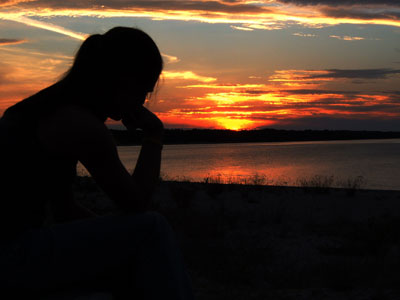 © Hilary L., Rogers City, MI