The Book Club
November 3, 2010
Penelope Miser was at the grocery finishing the last of her shopping list. She was hosting the book club later on that night and wanted everything to be perfect. That is how everyone viewed Penelope, a perfectionist. The book on the list for the night was Jane Eyre, by Charlotte Brontë. She could not get enough of the characters especially Jane. Penelope admired the book and could not put it down. She was so into it she could not help but run through the book in her head. How could Jane keep the desire to do what she did when life gave her so many obstacles? She is so brave and has so much conviction. I wish I could have some of that. Penelope was in her tweed pencil skirt and a beige blouse. She wore a long gold necklace and brown heels that stand two inches from the ground.
Penelope was from a small town and knew mostly everyone. As wiped off the cart with a wipe from her bag onlookers admired her. There is Penelope she is so perfect not a hair out of place. She is so classy as well. Everyone's attention around her was drawn while she gracefully placed the contents for a fruit and veggie tray in her cart. She walked aimlessly smooth like she was on a cloud. She stopped right in front of the bags of M&M's and looked side to side to see if anyone had followed her. She glanced down at them and had a yearning look on her face that slowly tuned into a smile. Mmmm those look amazing. Penelope adjusted her posture and moved on to pick up some peanuts further down the aisle to put in bowls for a snack. She strides to the wine register and looks up a 1980 red vintage wine. She locates the particular one and heads to the counter. "How are you doing today Miss Penelope?" the cashier asks. "I am fine thanks. I am hosting book club tonight. How about you?" She announces with a warm smile. Ugh I cannot believe I have to see that horrible Jackie Clancy tonight. Why did Mary ever invite her to join she just gets on my nerves the whole time. "I am just fine miss thanks." A slow nod from Penelope lovingly ends that conversation.
She walks out to her car sitting at the far end of the parking lot. She loads the groceries into the car and silently closes the trunk. She walks the cart all the way back to the front of the store and goes back to get into her car. Penelope was always a good driver. Wow, who really goes the speed limit anymore these days? A speedy businessperson flies by. Her neighborhood is quiet and peaceful. She pulls in the driveway and walks into her house. Her house is white and tan velour loveseat and chairs as you walk into the living room. She organizes all the trays in her all white kitchen and puts the remains of the fruit and vegetables in the stainless refrigerator.
The first knock on the door raps and Penelope answers. Oh my gosh I cannot wait to get out of these clothes and relax and not have to be so polite. I do not like having to have the house so orderly and clean. "Come on in and have a seat." She invites everyone in greeting them with a smile of a child. "Okay let's get started. I happen to just love this book I really feel in love with all of the characters. Did anyone else?" "Well," Jackie spoke up, "I truly thought it was boring and Jane was so uptight and I did not like her at all." So then what does she think of me? I am much like Jane. Man, that woman can really drive me crazy! Penelope gives an inviting smile to Jackie and goes into the kitchen to serve the wine. Penelope is passing out the glasses when Jackie says, "I don't like my wine this dry it is nasty I'll pass." This is the same stupid wine we had at Steph's last week at book club and she drank it and made a compliment on it. How could she say she does not like it! "Okay that is perfectly fine." Penelope smiles and moves on to the next person. Though this time that smile of hers was not as sweet she had a smile with eyes that could kill a person.
The night was winding down and the club started to talk about the next book to read. No one could come up with any good ideas at the moment so Penelope interjected, "I was planning on going to the book store tomorrow I could look up some titles and email you next week's book. Jackie how about you meet me there and we can pick one out together, that way it is not a biased decision." "Okay that sounds great I will meet you in front of the library tomorrow afternoon how about 2:00?" "Perfect." Jackie's smile was jubilant and the grin on Penelope's for the slightest second had a hint of evil in it. It was getting late so Mary made the suggestion it was time to head home for the night and she would see everyone next week at her house. Penelope walked everyone to the door and made sure everyone safely got into their cars. Hope you enjoy your last night alive. She thought as she glared at the now disappearing cars down the street.

It was a bright day and Penelope woke up with a gleaming smile. She put on her black dress that is sleeveless and a belt the buckles around the waist. It is one of her favorites and wears it all the time with her red high heels. She looks in the mirror and puts on her red lipstick and winks. She is ready. She has the image of an innocent and perfect person. No one will ever know what happen to her it will be as if she just vanished and I will run. She walks out the door and calls Jackie "Hey girl it's me I just have to stop by the store on my way I will be a little late." Penelope walks out into her garage and slides into her sleek silver Lotus Evora, and smoothly sped down the street into the closest bookstore. She was in and out and did not mingle with anyone. She paid in cash and ran out the door she was late for meeting Jackie, and late was not part of who Penelope was.
There on the shiny black benches sat Jackie when she pulled up. She shoved her new book into her purse and headed to the benches. As they walked in they were smiling and creating small talk. The how are you and how was your commute here, blah blah blah. She just wanted to get the day over with, Penelope could care less about her commute, or how her morning was. They grazed the books looking up and down the aisles not saying a word until Jackie says, "FOUND ONE!" Penelope goes over and reads the cover, Death Comes as the End, By Agatha Christie. "Perfect," Penelope gleams. Could she have not picked a better book this one looks really good. Maybe she does have some good taste, or maybe not. "Why don't we go up on the top roof and read some of the first pages and see how it begins just to be safe." Suggest Penelope. "That sounds good I just have to be home by 6:00 that is when my show comes on!" "Okay that will be fine."
The two women are standing on the roof on the top step of the stairs. Penelope looks around and sees it is clear. Let us see there are no windows, houses, or streets on the south side of the building that would be a perfect place and now it the time. GO! Penelope grabs Jackie's arm and starts to pull her forward, "WHAT IN THE WORLD ARE YOU DOING TO ME GET OFF!" Jackie fights. "I just cannot do that. You have been a pain in my side for the past year and I cannot take it anymore. You came in ruined my book club and diss everything I do and say. You are no longer going to be in neither my life nor anyone else's as a matter of fact! Did you get to this part in Jane Eyre, because I sure hope so?" With one swift push Penelope sends Jackie Clancy soaring off the back of the library wall, to her inevitable death. Penelope quickly went down the stairs and found the body lifeless on the ground behind the quiet library. She slips a copy of her favorite book, Jane Eyre, into her arms. Book club will forever be perfect with her no longer here. This book inevitably gave Penelope her idea on how to end the life of Jackie Clancy; but also pushed her over the edge of insanity.

The last anyone ever saw Penelope Miser was her walking down the boardwalk to the ocean that was a mile from her house. Her car idles on a vacant street and no one has touched it in over a month. What happen to Penelope Miser you ask? Well, that is for you to decide no one has seen her since that day she took the life of Jackie Clancy.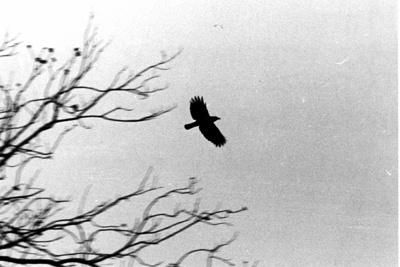 © Jacqueline T., Flower Mound, TX