The Pain
November 2, 2010
Pain

His hand was imprinted on my face, his belt pulling tighter around my neck. Tears streaming down my face like little droplets of rain coming from the sky on a rainy night. As he takes another drink of vodka I slice another piece of skin to take away the pain I feel. I've been cutting since Dad got laid off from the Toy factory, that's when he really started drinking hard core at home. Another Saturday night came; it's the worse night of the week considering he has no work on Sunday to do. Tonight felt different. Dad came home from grandpas; they were watching the Iowa vs. Iowa State game and as soon as he walked in you could smell the beer that he has intoxicated in his body. It gagged me as if there was a finger down my throat.

He yelled "ALLIE!" I came down the stairs in a sweat shirt and sweat pants (so Dad couldn't see my scars) he asked me to make him dinner. As I go to the kitchen he heads down stairs to the fridge for another cold one as I bake his lazy a** a pizza. I walk down thinking "Give it to him and run so you don't have to deal with him and his anger." As I give it to him he grabs my hand and saw what I did.

He says "you want pain? I'll give it to you!" he took my arm and burned it with his cigarette; the feeling was as if I was being stabbed in the arm constantly. After he was done and unconscious, I went to the garage grabbed a rope, tied it to the light right above him and ended my pain.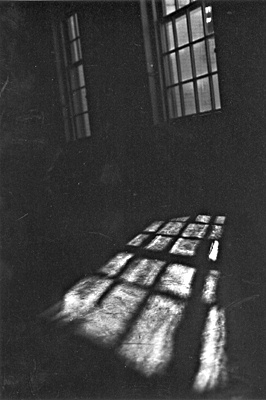 © Mary A., Fullerton, CA