D.A.R.E.
October 12, 2010
D.A.R.E.
D stands for Dekka. She's the group's "detective". All her life she's only had three loves: mystery, danger, and justice. If it's anything that invloves secret agents, investigators, law enforcement, Dekka is the one to talk to. Her dream is to one day become a famous detective. If there's any information you need, call Dekka (or Rae.) -Age 15

A stands for Ari. Ari is a bit of a mystery to us all. Ari is not one to be messed with, she has keen hearing, eagle eyes, and lightning speed. She can throw a dozen punches before you even blink an eye. She's our muscle. She arrived at our school about a week before the "incident". School claims she's a foreign exchange student but.... Anyways, no one know's where she's from, who her family is, or even her last name! But that's not the whole mystery. Her whole body's covered with scares! Rumors say she was mauled by a wild animal and that her parents were killed in the process....By the way who started that rumor anyways? -Age 16

R stands for Rae. Rae is a bit well... like Ari actually. She's quiet and keeps to herself alot, kind of like Rae. They both throw off that kind of cold aura that screams "Leave me be" yet, the two of them seem to have an uncanning friendship that no one understands. Rae is basically our technitition. If there's ever a code needing to be cracked; blueprints needing to be stolen; or computer systems needing to be hacked, Rae's our girl. She mainly stays behind the scenes, only going on missions when absolutely necessary. She's smart and comes from a rich family, which makes it all the more strange that she never talks about them... -Age 16

E stands for Emma ( that's me). I'm the team leader. I may be small but don't be fooled. In the worst scenarios I'm the one with the strategy who takes decisive action. Of course, the others have that same ability, but let's be honest -I'm better. At age 14 I'm the youngest in the crew and that can sometimes be a hinderance. Years of competitive gymnastics and karate has left me both flexible and strong. In times of deep trouble, me and Ari team up to save the day... sort of. With so many clashing personalities on this team, I have to be the center piece that keeps everyone together and in harmony.

Wish Us Luck!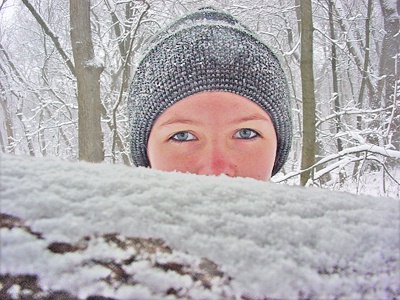 © Greg K., New Lenox, IL