Too Short.
October 7, 2010
Walking Down The Hallways And Seeing Him Was A Pain. But I Quickly Look Away, Not Wanting To Draw Attention. Although The Slamming Lockers Help Get The Thought Of Him Out. I've Known Him Since First Grade. But We Kinda Lost Touch. I've Liked him For A While Now. But As The Usual Stories Go? He Has Someone. And Quite Frankly, I Don't. I Usually Always Talk To Him About My Problems, No Matter What They May Be. But This One? Is Kinda Private, I Guess You Could Say. But One Day, All Things Had Changed Between Us. As I'm Walking To My Locker, He Follows. I Had No Clue Why. But He Did. ''She Broke Up With Me'', Were The First Words That Came Outta His Mouth. Inside? I Was As Happy As Could Be. But I Didn't Wanna Show It, Obviously. ''Oh My Gosh. I'm So Sorry Jake.'' And By That Time, His Arms Were Open, Waiting For A Hug.
That Afternoon, He'd Called Me. And I Could Tell He Was Upset. And From Then On Out, We'd Been Talking Alot More. He Walked Me To My Locker. And I'd Noticed He'd Been Eager. All Of Sudden, He'd Asked Me If I Wanted To Hang Out After School. ''Yes, I'd Love To'', Was My Reply. And So At About Six Thirty, Someone Had Pulled Up In My Driveway. It Was Him. I Walked out, And Come To Find Him Holding The Door Open. No One Has Ever Done That For Me. It Was The Sweetest Thing. He Told Me I Looked Beautiful, Even Though I Honestly Didn't Look My Best. ''So Where Are We Headed?'' I Asked. ''Down By The Peir.'' And About Fifteen Minutes Later,We'd Arrived. We'd Walked And Talked For Hours. He'd Explained Alot To Me. We'd Held Hands The Whole Time, Oddly Enough. It Was Completely Dark By The Time We Reached The Car. I Tried To Unlock Hands With Him To Get In, But He Wouldn't Let Go. He Pulled Me Close, Our Bodies Touching. And As I Look Up, He's Leaning Forward. And I Follow His Lead. But After A Few, He Paused. I Come To Find Him Staring At Me. And Then There Was The Question; ''Will You Go Out With Me?'' And By That Time, My Heart Was Pounding. But Quickly, I Nod My Head And We Continued.
We'd Been Going On For Months Now. Just As I Hoped. And As Usual, He Walked To My Locker. And He'd Asked If I Wanted To See Him After School, So We Could Talk. I Said Yes. But Here Lately, We've Been Arguing Alot. And When He Came Over, It Only Got Worse. We' Argue About Random Stuff, Off One Subject And On Another. I Hated It, But No Relationship Is Perfect. Right?
But This One Had Been By Far The Worst Of All. He Left, One Still Mad At The Other. We Hadn't Talked All Night After He'd Left. And It Kinda Worried Me..
At About Midnight, I Got A Call. It Was Jakes Mom, Sobbing To Me. I Couldn't Understand Anything She Was Saying. But Someone Took The Phone, And A Woman Got On. ''Amber?'' The Woman Asked. ''Yes?'' I Replied. ''I'm Sorry To Tell You, But Jake Has Been In A Horrible Accident.''

At First, I Was In Denial. I Couldn't Beleive It. I Thought It Was Just A Dream. A Terrible Dream. I Remember Crying For Days, Non-Stop. I Was Constantly Thinking, What If I'd Made Him Stay A Little Longer? Would He Not Of Died? Would That Truck Not Of Hit Him Straight On? What If He Was Driving Aggressively Because Of The Argument We'd Had, Minutes Before? I Had So Many Thoughts Going Through My Head, So Many Questions. That Remain Unanswered..

And As I Stand Over His Grave, I Finally Realized How Hard It Hit Me. I Couldn't Cry,Though. As Much As I'd Wanted To, I'd Done Too Much. With The Questions Still Running Through My Mind, I Drop Rose Pedals Atop Of Him, And Walk Away.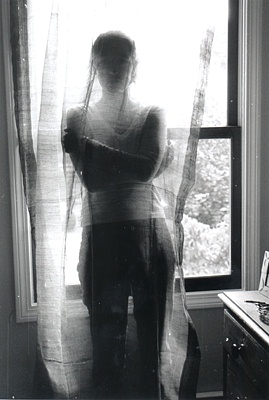 © Cerys W., Marblehead, MA