A Bluebird's Wing
September 23, 2010
On a sun warmed day elderly woman sat watching the world. She was sitting in her father's father chair made of seasoned pine. The woman was alone her husband passed five years ago leaving behind her and the old sheep dog Shep. They spent their days watching cars and listening to the local birds. She was getting up to put some coffee on when, a shiny red car pulled up. Shep stretched his limbs and went over welcome the company.

" Ms. Anderson, I have something for you to keep." called the medium built, dark haired neighbor boy racing up with a box in the crook of his arm.

"What is it now, if it's another electronic thing I want nothing to do with it." Told Ms. Anderson grumpily walking through the door and letting Tom in with Shep.

"No, it's something my mother made a week ago."

"Let me see it then, boy I'm not getting any younger."

"It's a drawing Ms. Anderson of the family of bluebirds." Told Tom taking the drawing out carefully.

Ms. Anderson took the picture and saw it was in the likeness of the mountain bluebird. She looked closer to see one of the adults had a smaller wing than the other.

What's wrong with the wing Tom?" asked Ms Anderson looking up.

"OH it's stunted but the wing works fine though, mother wanted to make it the same size though she couldn't bring herself to do it. She says it adds character to It." told Tom peering at the picture with Shep licking his hand.

"You must let me see the thing, boy for my father Earl told me stories of a small winged bluebird."

"I'll pick you up tomorrow Ms. Anderson and bring you over." Told Tom walking out the door.

The next day Tom picked her up in the morning. They both rode silently for the ride to his house. When, they arrived the bluebird parents were busily catching insects. As the female stopped Ms. Anderson saw what she hasn't seen for twenty years. A small wing that couldn't be matched by any other bird alive on her side of the mountain.

It was the first time in five years since she left her home just to see the little bluebird with the small wing. Even though it was a few minutes when Tom's mother came rushing out scaring the little birds off.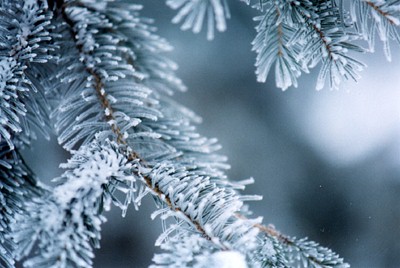 © Allison S., Eau Claire, WI