Dead Silence
August 18, 2010
I sat next to him, holding his hand. The slow beeping of the heart monitor filled the silence. The dead silence. That's what death is, I guess—dead silence.

A nurse walked in, checking the life support equipment. She didn't acknowledge me; not that it mattered. I wouldn't have replied. The nurse laid her clipboard down on his bed. Scribbled on one of the medical forms was his name, Kyle Lawson. I didn't bother reading the rest. I could guess what it said. Heart attack, age fifteen, cause unknown, possible family history. There might have been other things, but they didn't matter. Kyle didn't have long. Every one knew that, but no one wanted to give up hope.

The door shut with a Click! as the nurse left. I felt my body relax, even though I couldn't remember ever growing tense. A tear rolled down my cheek and then several more followed.

I reached up with my free hand to touch his face. Soft skin, waves of golden brown hair that pressed against his forehead—even on his way to death he looked stunning. My fingers traced his jaw. I tried to memorize every detail of his face but I knew it would be hard. Pointless. I had the worst memory in history.

"Kyle," I started. My voice was shaking. "I don't know if you can hear me but I wanted to tell you something." The boy on the bed stayed limp and unmoving. "I—I—I'm going to miss you big brother."

I swear I saw the slightest smile touch his lips, but it slipped away as fast as it came. There was a pause on the heart monitor and then one long, never-ending beep. I reached for the call button beside on the nightstand. It was right next to the vase of flowers and the stack of Get Well Soon cards. Tears flowed faster from my eyes.

Doctors and nurses rushed to his aid. They tried everything they knew, but it wasn't enough to save him. He was gone. My parents sobbed into each other's shoulders. I stared at him helplessly. Dr. Morrison, Kyle's doctor, told us it was time to leave. Before I left, I bent over Kyle. I brushed back a lock of hair and kissed the exposed forehead.

"Bye, Kyle," I whispered.

My parents hugged me tightly; I felt safe in their arms.

Thoughts piled in my mind; only one still stands out three years later. Kyle was in a place where you didn't need a working heart to stay. He was in the place of dead silence.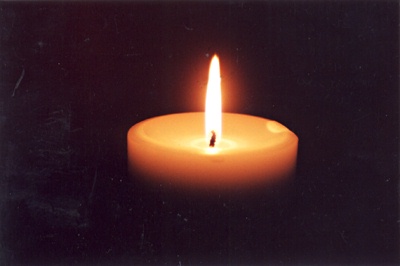 © Ashley D., Philadelphia, PA