Breakfast
August 7, 2010
The rays shined through the trees, through the window and straight to the girl's eyes. Out of instinct she slapped her hand over her face to block the sun. Her hand roamed around the floor until she felt the smooth keyboard of her phone. She was bringing it up to her face to check the time when she heard a sudden clank. Then a sudden slam of a door.

Most people would run screaming if they woke to these noises but Kaylie was all too familiar with them. She pushed the sheets tangled in her feet off, silenting cussing. Sleeping in usually wasn't a problem. Having to wake up at 7 each and every day became set in her brain but she was having such a wonderful dream about the dreamy Clay that she couldn't force herself to wake up. Well she was about to pay for it.

She rushed down the hall to the master bedroom. "Papa? Are you hungry?" Her father slowly turned his head, his squinted bloodshot eyes burning her skin. Kaylie tilted her head down as he slowly got out of the recliner, grunting and spilling the opened can of beer on his lap. As he slowly approached her, Kaylie started to tense up. She remembered the last time she didn't wake up in time.

"Am I hungry?! Look up you worthless sl** ! When I wake up, just for your sorry butt, I expect a simple breakfast of eggs and bacon." A tear accidently slipped out of Kaylie's pale blue eyes. She quickly brushed it off hoping he didn't see. Too late.

"What was that? Are you pitying me girl? How 'bout you pity this!" He emphasized the word this with the sharp sound of his palm on her cheek. Another tear accidently escaped. He wouldn't let it go unnoticed. He brought his hand back farther and swung. The impact pushed Kaylie into the dresser, her head slamming into the corner.

A deep dark red liquid started to puddle around her head. More tears escaped. Except these droplets were coming from the bloodshot eyes of Kaylie's father. "No no no honey. I didn't mean it. You're okay, aren't you? You're just fine, right? Come on, get up. Get up honey, get up. Get up honey! Get up!" He repeated the phrase, sometimes yelling, other times barely a whisper. He slowly laid next to her, rocking her side to side until he fell asleep. They were still in that position a month later when the police found them dead.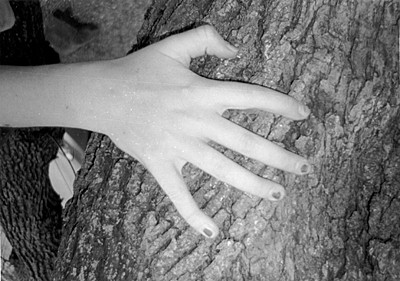 © Abbey O., Marblehead, MA