Reflection of a Shattered Soul
July 21, 2010
A shadow reflects a persons soul, they say. I ducked into another dark alley
way, listening to the reverberating sound of rain hitting the city gutters.
Nothing else to be heard, no pattering of footsteps in close pursuit. The
silence was eerie and sickening. I turned around, desperate for a way out. It
creeped up behind me, unsheathing a rugged blade. The handle was carved
in war time stories, alerting a victim to their coming fate. It leaped up from the
ground, on which it should have remained, plunging the blade right past
my flickering heart. As I ducked, I began to sweat. All of a sudden, I realized
that was it. There was no way out.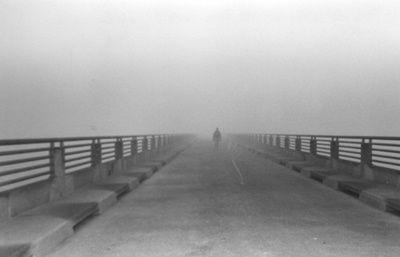 © Becky G., Westerville, OH