If Only
July 4, 2010
Her groan is what wakes me up. I don't remember how or when I finally fell asleep. She has been tossing and turning for hours, and I recall desperately praying for someone to peer in and offer her help. It's only 5 a.m., but she switches off the alarm and crouches by the window. Her head droops onto her knees. My heart plunges into an ocean of massive heartache.
Slowly, dripping, rain starts to water the grass. The sultry pavement steams off in the morning rain shower. She looks up, brightened by her favorite sound.
If only I could tell her the sound of the rain is my favorite too.
She snuggles back into bed and hugs me tightly. I no longer notice the cozy warmth of her body. Her wounds crawl into my skin and freeze me to my bones. I shudder. She feels nothing.
She nuzzles against my face, just like when she first saw me sixteen years ago. That was also the first day when she kissed me.
If only I could kiss her back.
"I love you, Teddy," she whispers dearly. A river flows from her eyes, and I curse myself. My torso absorbs her suppressed cries. I am the only witness to her watery nights, the only carrier of all of her secrets. But I pray madly that I will not remain the only one. I have been begging to every deity I know since she has become isolated both at school and home.
She hastily wipes her tears and grabs something from the bedside table. I watch warily, expecting the usual blade. But the glaring edge is not what slips into my sight. It is a bottle. I scream. She doesn't hear.
I wriggle and scream again. I squeeze out my entire strength to move. My arms and legs do not budge. I burn and wither in torment. She empties the bottle into her mouth and swallows. Along with gulps of water, she chokes down diabolic pieces of death and lies down. I have to call 911. I have to make her throw them all up. I shriek and howl like the devil himself, but no one sprints into her room to the rescue. She locks me in her last embrace as I screech and crumble.
If only I were human. If only I could tell her that she was, is never alone.
Her breathing stops. I bawl in her lolling arms, shutting down every thought, every sense that I have. They mean nothing to me anymore. Between the erratic beats of the rain, I croak out her name before everything mutes.
Alice.
I would do anything if I could go to where she is now. If only I could tell her that I love her too.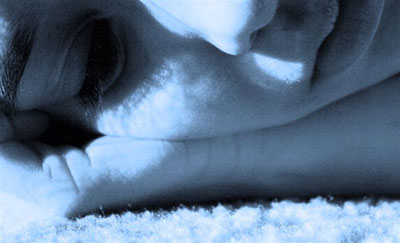 © Paula B., Katy, TX