Untitled Thoughts
July 17, 2010
Dawn creeps through the dormant atmosphere, pillars of light descending through the fog, dancing through the trees that are fresh with early summer leaves. A slight breeze ruffles through the air, sifting through the trees, bowing the grass into reluctant submission. It smells of early morning dew fresh off the ground, mixing with the ether.
Through a small window, I can see her, her dark hair spread across the pillows like an earthy fan. It is strange that I should know anything of her; I only observe her at a glance, barely see her. We make eye contact, and it is broken soon after. Yet I know everything about her: her name, her place of dwelling, and her past, which knocks on her door like an omnipresent haunting, never moving, never drifting away, always standing behind her, sorrowful, reaching out its murky arms to embrace her again, to engulf her. It is a sorry sight to see, for I can see into her past, the days where she lies cold on the floor of her bedroom, waiting for a solace. She is a sorry sight.
She rises, shuffles through the quiet room to meet me. We make eye contact, and she reaches her hand out to brush it across my cheek, brush the hair out of my face. She gives me a sliver of a smile; her dark eyes are imploring, lonely. Lost.

"I'm sorry," I whisper.
A single tear trickles from her dark eye, down the length of her pallid cheek. I should tell her that it would have inevitably amounted to failure, and that emotions are not something to flaunt like a flag at a parade, that impulses are fleeting like poisoned butterflies, the goal being just out of reach. That pain and friendship do not go hand in hand. But I say nothing. There is nothing that I can do, or say, to reverse the hands of time. What is done is done, what has been said has been said. Wounds inflicted will only heal moving forward, not backwards.

"I wish I were somewhere else," she says.

"I know you do," I reach out my hand and touch it to hers.

"Anywhere!" She says, clenching her teeth. More tears fall. "Anywhere but here."

"I know," I say again, running my hand through her stiff hair. "I'm sorry."

"You were never there for me!" She clenches her hand into a taut fist. "Why?"

"Stop," I whisper. By now, tears are coming to my eyes as well. "There's nothing I could have done. I'm sorry."

"They spew all this bull; they say that there is something to be learned from these experiences!"

"I know. I've been there too."

"Then why don't you do anything to help me?"

"Because I don't believe in you."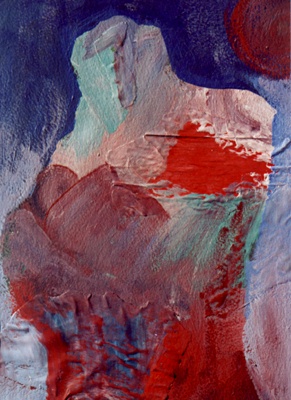 © Chris B., Phoenix, AZ