The Totally Awesome Adventures of Hobo Bob: Part 1
July 15, 2010
" What do you mean I'm drunk?" I ask the officer.
" Sir, you were trying to break the toilet because you thought toothbrushes were breaking free," the officer explained to me.
" That don't mean I was drunk, ever thought that there were really toothbrushes coming out of the toilet trying to enslave us, huh?!" I said, trying to convince the officer.
" Look sir, just please get in the car," the officer commanded me, ignoring my truthful comments of the toothbrushes. My head and shoulders slumped and I drag myself into the officers car. The cop got in, started the engine and drove off.
" So, do you like your job?" I ask the cop. There was no response. Yet again I ask the same question," Do you like your job officer?"
" YES!" he said in a irritated tone.
" And why is that?" continuing my question.
" Because I get to arrest scumbags like you," he said.
" Oh," I said. The rest of the ride was utter silence and me trying to start a discussion, but that a**hole was being a a**hole by not listening. Then we arrived to the station.
" Why are you here?" some random cop ask me.
" Uh, that officer said I was drunk," I answered pointing at the officer who cuffed me. He stared at me and walked off.
" He was doing what?!" a man screamed. A door busted open and walked out the chief (I presume) and he told me," Come in my office, immediately!" I got up from my chair and walk into his office. He told me to shut the door, so I did. Then he order me to sit and I did.

" Mr, uh, what's your name?" he ask.
" Hobo bob," I answered proudly.

" Okay Mr. Hobo Bob by looking at this report by the officer I think you're stumble upon the secret that may save all of humanity," the chief told me. There was silence, you know that awkward silence when someone says something odd and both of us shut up. To break this awkwardness I said," Sir, not to be rude, but are you crazy?"
" No, now I know that sounded ridiculous, but it is true that people who usually see the toothbrushes never make it alive," the chief explained to me.
" How would you know that they died from toothbrushes?" I ask him.
" All those bristle marks had to come from somewhere," he countered me.
"Okay, okay, but how would killing them lead to the salvation of humanity?" again my mouth ask.
" Because," he said," Satan dwells within their main domain, in the center of the earth, don't you understand?" he said," We kill Satan, we save the world."
" Then why am I here?"


" To save the world and kill Satan," he told me," So, are you in?" I gave it a second and told him," Eh, what do I got to lose."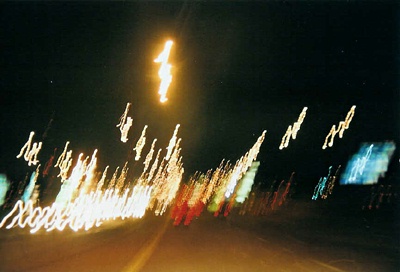 © Matt M., Ponca City, OK