Just Raccoons
July 15, 2010
MIAMI, FL – JUNE 18, 2010 – THE RACCOONS were slowly starting to come back to the local reserve park in a small neighborhood in the suburbs of Miami. Twitching noses and cocking their heads, the furry ninjas of nature built up their confidence in the friendliness of the park and the neighborhood. This was, of course, before the long-dreaded appearance of J.B., an infamous raccoon-hoarder who has been taken under questioning for suspicious activity concerning raccoon tails, raccoon pies, and – most recently – raccoon butts.

J.B., a Miami native, refused to comment on the raccoon pie situation; however, the sixteen-year-old confirmed that animal photography was indeed one of her favorite pastimes.

"The raccoon tails had nothing to do with it," J.B. said in a press conference, "That was all just a huge misunderstanding. I can't believe people can't hang raccoon tails off their hats anymore. Is it illegal to love animals, even after they have passed away? I just wanted memories of my furry friend."

The raccoon tail incident has been long gone. However, the police continue to investigate yet another set of proceedings that has taken place. J.B., seemingly, has been taking her photography to a whole new level – now moving on to raccoon butts. Unappealing proof has made its way to popular social networking sites such as Facebook and Photobucket. The raccoon in question has been hiding his identity, and upon questioning, refused to reveal his name.

"It's very sad to know that my kind has been targeted by this fiend for years now," the agitated animal confided, "I will be most pleased when justice is seen to."

J.B.'s photography has found its way into top national and international magazines including The Daily Animal, Thinking Solo, and National Racoongraphic.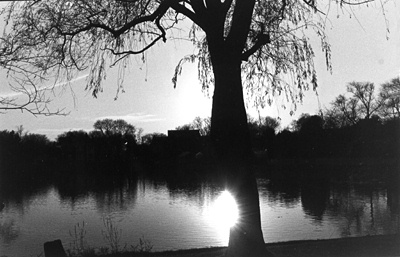 © Chuck K., Marblehead, MA