Juxtapose This
May 31, 2010
Sarah sat next to me on the couch in my office, fidgeting with and staring at her fingers with her figure and large walnut eyes, both surprisingly similar to mine at her age. I told her everything was going to be okay, that her father's violence wasn't her fault. I stroked the black and blue of her face, telling her, "I can promise you this won't happen again."
My little storybook did not distract me enough to block out the sound of my garage door slamming shut with a bang, undoubtedly made by my father. I rushed to my room and quietly closed the door, trying to hide my existence in this house. His coarse voice echoed through the halls, under my door, and into my ear. I heard a "Hon-ey, I'm ho-ome!" with the usual sarcasm this monster's voice held after a long night out in God knows where. He inevitably found my door and swung it open with a malicious smile spread wide across his face.
The seemingly small, vulnerable girl two feet away from me was hesitant to open up and tell her story. She finally felt comfortable enough. "Daddy came into my room with a bottle…walking sloppily. He said I was sometimes such a good girl but why wasn't I good all the time. Then he touched my neck hard and shook me asking me again and then he pushed me and was hitting my face," she said, looking into her lap.
Dad took his football player stance and moved it forward, closer to me by two large steps. I sat on the edge of my bed with a wide-eyed expression of fear, my little 6-year-old body miniscule in comparison to his, in my eyes, massive frame. "How's my baby?" he asked as he pranced on me, his large hands balling into fists, first lifting me off the bed by my gut with the right, then slamming me back onto the bed with a downward punch with the left. The wind was knocked out of me and the blows continued until I blacked out.
The office was quiet after I told Sarah that Child Protection Services would give her a new home with a loving set of parents. Sarah did not like her father, but she still saw him as her daddy, remembering the times he acted as a good role model. Her hate toward her dad had not yet overshadowed the love she felt for him. This naivety would slowly fade from her mind as her feelings turned from love to resentment.
I woke up, feeling like a train had run over my head and stomach. I found my dad passed out on the couch, the stench of alcohol drifting from his foul mouth all the way into the kitchen where I stood. I stood there, determined to end this torture not only for myself, but also for others constantly in mentally and physically abusive situations. I picked up the phone, dialed 9-1-1, said, "My dad just beat me up again. I need help," and vowed to help others like me. That was the last day I saw my father.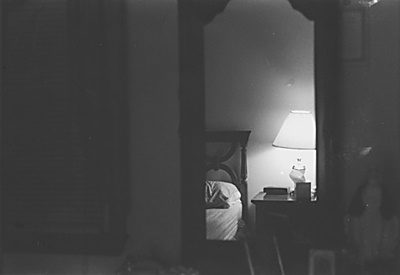 © Stefanie G., Norwalk, CT